Business reviews, Are they accurate?
When you are going to purchase from a company, what is the first thing that you do? The majority of people go to Review sites. You may wonder why I would write about this subject, as there cannot be anything negative about Review sites? I am here to tell you about the good and the bad. Rose Tuxedo in Phoenix has some very positive reviews, we do make mistakes because were not perfect but if you have an issue before or after your even you can bet we want to know and have a chance to make it right. It's what we do. www.rosetuxedaz.com, check us out for your Fall Wedding Suits .
First of all, the obvious fact is that review sites are only useful if they are accurate. The truth is that a company may have all five stars reviews, but if you dig deeper, you may find that the reviews could have been left by family members, friends, or even left by people that have been paid to leave a good review! I've seen it happen for sure in the Tuxedo rental business with new Tux 's AZ companies opening or older ones, sadly it's in every business field.
The question becomes how do you spot a fake review? There are signs to look for. Here are my top three:
1. A short review with little information. This can be a sign that the person who wrote it is hoping you will just look at the five stars and not the information. This could be a sign of a paid review. Lot's of fake reviews will not show a picture of themselves either.
2. Has the reviewer written other reviews? Usually, you can check to see if they have. If this is the only review they have left, then it is a sign that it is not an accurate one.
3. If the person leaves many reviews in a short period, check to see what they write. Do they write the same review over and over again on different companies and products? If so, then they are most likely not genuine and may be getting paid.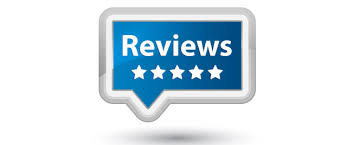 The question then becomes how do you know if a business is good if you cannot trust online reviews? Start by checking up on their past. You can look to see how long they have been in business. A business that has been around for many years would be an excellent sign that they treat customers well. Rose Tuxedo has 3 locations that have been around since 1980 in the same tuxedo locations near you, same family owners. Shop small and save big, were not the biggest we just try to be the best.
Check with the Better Business Bureau. They are a site that exists to help consumers work out problems. If a complaint is filed their company has an opportunity to work it out with the customer before it posts online. Therefore fake complaints would not show up.
I hope this information is helpful to tell you about the good and the bad. Happy shopping everyone, and remember that no paid reviews can outrun word of mouth shoppers, treat your customers fairly and the word will spread. Rose Tuxedo does not ask their customers for reviews because we feel it should be done on their on because they want to take the time out of their business life's to write about a great Tuxedo rental experience. Check out our awesome reviews on money different sites and you will feel how legit they truly are. Rose Tuxedo in 85016, 85029 and Mesa AZ.