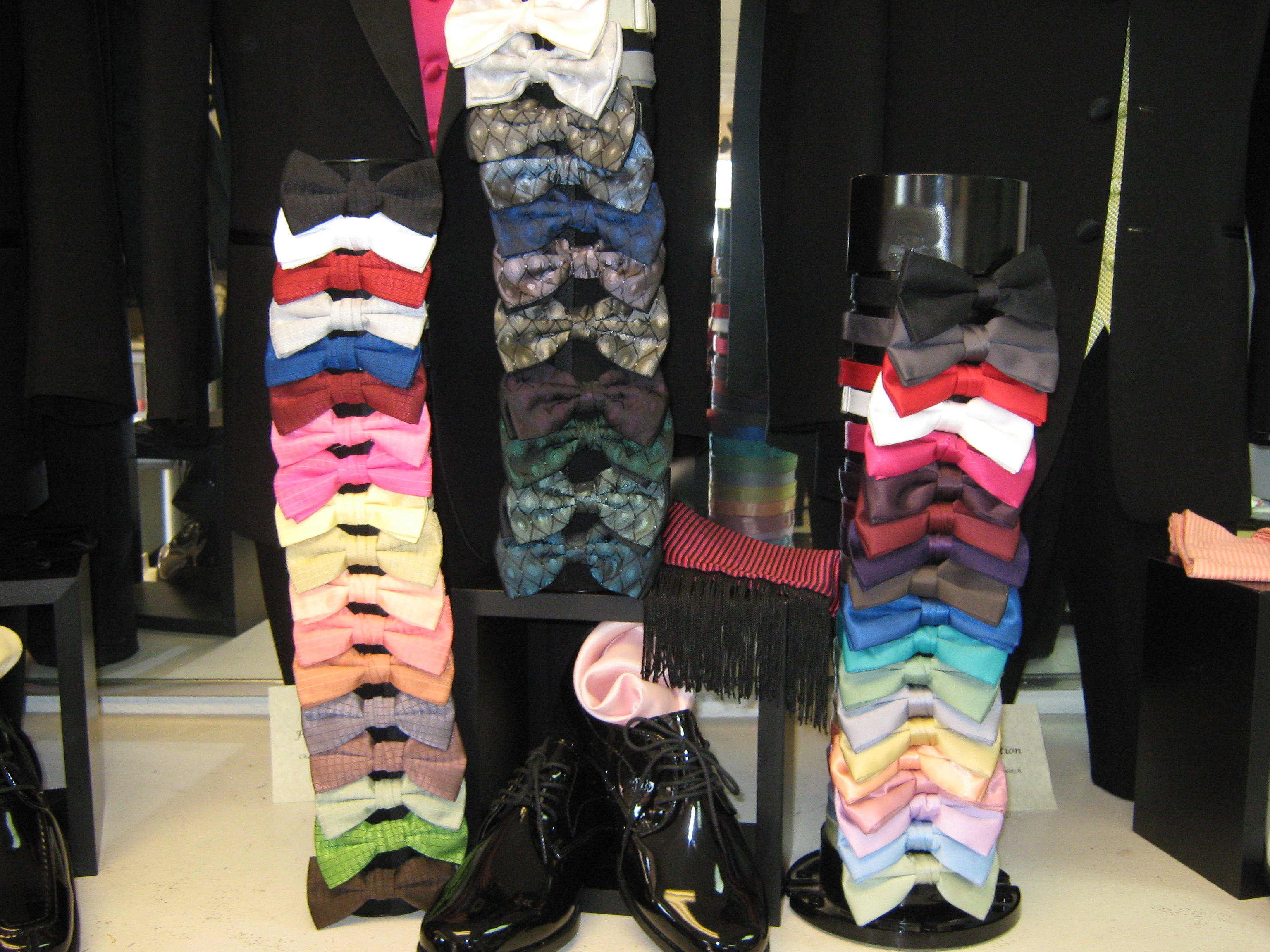 One of the main reasons why men like tuxedos to attend different  formal gatherings, functions or parties because of the evergreen simplicity of tuxedos. Every man looks is appraised in a well stitched tuxedo suit and vest. We are the well known name at PHOENIX ARIZONA tuxedo rentals and suit. We are in the business of renting tuxedos for the last 20 years that make us expert in renting the rich and premium quality fabrics tuxedos suits and accessories that adds instant charm to your looks. We pay special  attention on the good color match of the tuxedo and its accessories; white shirt, white or black necktie, black pant and a black jacket or color combination of white shirt, white or red necktie, cream pant and a cream jacket or coat. Besides the wealthy color combination of tuxs and vests we have wide range of tuxedo suits in numerous sizes for each man, no matter his stature, will get a perfect fitting tuxedo to wear. We give the tuxedo and vest that you wear what fits you best.
You do not have to worry concerning ever-changing the fashion or an out-of-date tuxedo and accessories while renting a tuxedo as we have all new designs, colors and fabric of tuxedos and accessories according to the new trends and styles.
Black, grey or white tuxedos are applicable for any function. If you are renting a tuxedo to attend a funeral you will need to travel with black color tuxedo, whereas grey and white ought to be strictly reserved for weddings solely.
We also provide a wide range of matching accessories with your selected tuxedo on rent. Whether you select a necktie or an extended tie, we take care to match it to your vest. As a classic white collared shirt looks nice with any type of the tie.
All the range at our rental shop of tux suits are elegant. However, we also provide an equivalent suggestion of colors and designs that suits best to you. As we know the fact very well that, the suit that encompasses a nice work can shine you and adds to personality in any event.
We provide very less expensive tuxedo rental service. If you are thinking that you want to rent the tuxedo, then dealing with us could be a more sensible choice as we are open seven days a week and there is no need to specially wait for the weekend off to pick a tuxedo to rent from our shop at PHOENIX ARIZONA tuxedo rentals and suit.
We support all of our local sports teams, Phoenix Suns, Arizona Cardinals, Phoenix Coyotes Hockey, Arizona Diamondbacks baseball and Rose Tuxedo is very close to the Arizona Convention Center Downtown.