Fake Business Reviews Hurt Everyone
Have you ever looked online for reviews of a product or service in which you were interested? The internet can be a great source of information when it comes to finding out about the quality of a service or product before you make the purchase. This is especially helpful if it is a major purchase. What is not so helpful is not knowing if you can trust all the reviews. If you see several positive reviews, you don't know if they are genuine. They could just be family and friends of the business owner who have been asked to kindly post positive reviews of their products or services. On the flip side, if you see several negative reviews, you can't be sure they weren't left by competitors instead of genuinely unhappy customers.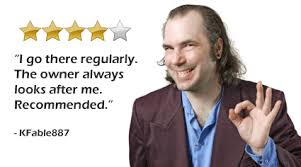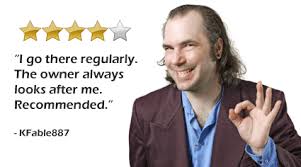 When you make a purchase or contract for services based on positive reviews, you expect a certain amount of quality. So, for those of you who are willing to leave fake positive reviews, how would you feel if your mother or grandmother used a plumbing service, for example, based on the positive reviews from supposedly happy customers only to find the services were less than satisfactory? I'm sure you would be angry as would your mother or grandmother or any other friend or relative in that situation.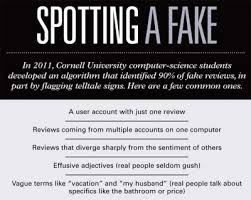 Because you can't always trust online reviews, positive or negative, it is best to talk to other people who have used the product or service. This is especially helpful if you live in a small town where word of mouth gets around and is considered the most valuable strategy for customer satisfaction, retention, and referrals. However, for products or services that are offered in large cities or all over the country, word of mouth may not be possible. My best advice in getting around this problem is to do your research. Read a company's testimonials. If you are still not comfortable then you should ask the company representative for references of actual past customers who you can call. If they are unable to provide you with references that can attest to their superior products or services, then it may be time to move on.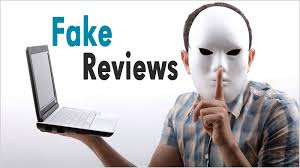 If your only option is to research online reviews, then that is what you will have to do. It can be helpful to Google the company name and see what comes up. There are several different sites that allow users to leave reviews for products and services. You look at reviews left at different sites such as Amazon, Yelp, and Yellow Pages. Some red flags to look for in determining if a review is fake is to look at the location of the reviewer. Obviously, a poster can alter their location, but if you're looking for reviews in your small hometown and you see a reviewer who lives in Japan, there's a good chance it's fake. If there are several good reviews in a row, look at the dates and times they were posted. If they were posted within a small time frame, it's a good possibility they are fake. At Rose Tuxedo Phoenix AZ were our always surprised when a customer takes time out of their busy schedules and writes at review, it's not easy I know personally writing my own for other businesses. It's special when it happens especially when it's a good one and we always try to learn and improve if it's not so good. And Rose Tuxedo does not ask for a review because we know how time consuming it can be and it also puts added pressure on our customers that isn't needed. Thank you all over the years for ALL the reviews both good and bad. www.rosetuxedoaz.com Best Tuxedo rentals Phoenix AZ