So you've recently been invited to attend an art exhibit opening and the invite says 'Black Tie.' If you don't have a tuxedo ready, the best thing to do is to rent one for the occasion. In doing so, you can save a lot of money instead of buying a tuxedo that you can wear to just one event.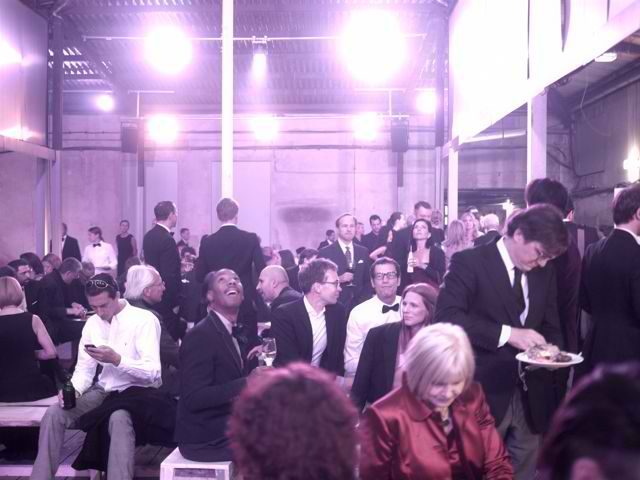 While a rented tuxedo will help with your attire, you still need to know some tips on how you should act during the event. Here are some tips that you can use to help you:
Know the Artist's Name
If you've been invited to attend the opening of an art exhibit, you have to remember that it is proper to know the name of the artist. It is also wise to do a Google search on the artist's background so you know how to converse with people at the event. Especially if you happen to speak with the artist himself, you need to be at your best behavior. By knowing the name and previous work of the artist, you won't embarrass yourself.
Network with Other People
Upon arriving at the venue, be sure to greet the people whom you recognize. If you are familiar with the artist, it is also best to be polite and congratulate him for the opening. You should also try to meet as many people as you can. Art exhibits are great for networking and meeting new people. However, avoid giving out your business card unless the other individual requested for it.
When you're attending an art exhibit opening, you need to be decent with the other guests. This is because the people who were invited to the event are notable people in the art field. If you are not on your best behavior, you might embarrass yourself and not get invited to the next one. After all, the art scene is a small industry.
If you're still looking for a tuxedo to rent for a Black Tie event, feel free to check out our website to see our selection of tuxedo rentals. You can also visit any one of our 3 Tuxedo and suit rental shops in Mesa AZ, Phoenix AZ and were only a short drive from Scottsdale AZ, Tempe AZ, Gilbert AZ, Glendale AZ.