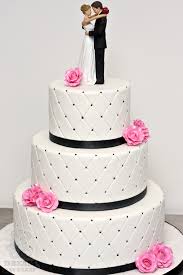 We've started talking about Autumn weddings, so now it's time to have a little pep talk about choosing your wedding party! We've already discussed How To Be a Great Best Man and How To Be A Good Groomsman but it's your job as the groom (often with help from the bride) to pick the best men for your side of the wedding party! We'll also talk about how to choose great bridesmaids and a great maid of honor!
Don't be afraid to include men who are important to your bride-to-be! Some couples choose their wedding party together, including friends of the bride on both sides and friends of the groom on both sides. Common choices include her brother or close cousin or male friend!
The same goes for the bridesmaids! A close friend or relative of the groom can be a bridesmaid. This could mean sisters, cousins, or close friend. It's 2015, men and women can be close friends! Don't leave out his close female friends.
Don't just pick anyone! You may be tempted to have a ton of bridesmaids and groomsmen, but that's not always the best decision. The attire alone can end up as a staggering cost! Keep it to your absolute closest and dearest friends or family members. This includes closest best friends or siblings, not your coworker who you eat lunch with on Tuesdays. No one should be offended that they weren't chosen to be in your wedding party.
Don't disclose the list until it's finalized. If you end up telling someone you're considering them to be in your bridal party, it could be hard to handle if you later tell them you went with someone else. However, it's polite to ask them to be in the wedding. So having a backup might not be a bad idea.
Don't forget about Ushers! There should be at least one usher for roughly every 40-50 guests, and being an usher is a very important job! Give these jobs to close friends and family who didn't make it into the rest of the wedding party.
Think hard about the best man and bridesmaid! Based on the common pairing tradition of the best man and maid of honor (followed by each bridesmaid and groomsman being paired) while entering the chapel, you may want to make sure your best man and maid of honor don't hate one another. They will be involved in the wedding planning to a point, so it could be problematic if these important people don't get along.
Choose someone who will take it seriously! There's nothing worse than a best man or groomsman who gets drunk before the wedding even starts, or a bridesmaid who loudly sobs the second the wedding march starts. You may also want to consider who will be respectful to all of the guests and respect your wishes.
In the end, it's your day and your decision. Don't let anyone influence your choice of wedding party members. All that matters is that you and your partner are happy with the decisions. If someone is upset they didn't make the cut, that's their problem and they can deal with it.
Don't forget to get your suits or tuxedos at Rose Tuxedo! We will be waiting!