Who doesn't want to look good? Who doesn't want to give a good first impression? Who doesn't want to impress his date? The questions could go on and on. And yes, a tuxedo or suit can transform any man to look his best.
A tuxedo or suit is always in fashion. They've been around for many years and they don't seem to be making an exit. Every decade they undergo changes, upgrades or throwbacks but they remain the same: Suits and tuxedos .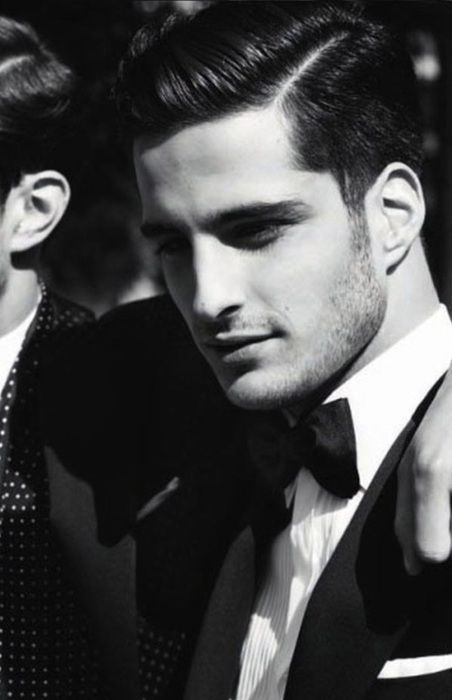 Different types and quality of tuxedos and suits exists out there. As a result, they come with different price tags. Some are affordable, others are just oh-my-God expensive. Makes you wonder if they were crafted by the hands of angels. But the funny thing is just anyone can wear those tuxes. Rose tuxedos are one of those making that possible. However, we have been doing that for a long time and also do it best, with extra spices here and there to make any one look all-round dapper.
We understand your need to look outstanding like the Frontline commando of the army of dapper men in suits. So we do our best to make a trainload of choices of tuxes and suits available to you. As opposed to buying them, we've put together a small but inexhaustible list of reasons why renting a tuxedo or suit is the way to go.
Job interviews: Rent a suit if you have an interview for a company that requires formal attire but you don't want to spend the money for a whole suit until you have that cushy job or you just really want to impress them with how amazing you look in a suit (and be honest, who doesn't look and feel amazing in a tuxedo or nice suit?).
Office parties: We all know what happens at the work Christmas party stays at the work Christmas party.  That is until the morning and you have to get your suit cleaned. Rent an extra snazzy suit or tux to impress your boss and by renting you won't have to find closet space for it between big shindigs.
Hot date at a 5 star restaurant: If you are trying to impress a classy lady by taking her out to eat at the swankiest place in town, you have to dress the part. At Rose Tuxedo, we have accessories to match nearly any color, so you can match her dress, your car, or the color of the napkins in the restaurant.
Class reunions: No matter what clique or niche you fit into during school, a tuxedo rental from us will make you look like a million bucks! Make your ex-girlfriends regret leaving you for the football quarterback by looking like you stepped out of a James Bond movie.
Any time you just want to look fancy! Who says you need a special event to look nice? No one looks awful in a suit or tuxedo. Sure, it might be weird if you rent a tux just for laughs, but it's none of our business why you rent from us. If you want some professi  onal head shots taken while you try out your skills in acting, who knows? Our tuxes might make you the next NPH.
By no means is this a comprehensive list of reasons to own, rent, or enjoy a suit. We stand by our products and wish you the best in your endeavors, because we'll do our part by making you look the best you will ever look.
After you've made your tuxedo arrangements, you might want to know when to do your haircut. It matters a lot to completing your look.