It seems like you can get anything and everything through the power of the internet today! With the entire internet at our fingertips (at a computer) and in our pockets (mobile devices) it's so easy to get what we want or need without leaving home or going into a store. Rose Tuxedo would like to remind you that our amazing suits, tuxedos, and other formal wear is available through the wonderful internet as well as in stores but always be careful renting online, not the best way to go! Why would you rent or buy formal wear online? Why not?
Let's talk a little bit about how awesome this is! And give you a few reminders that coming into one of our amazing shops in Phoenix, Peoria, or Mesa is still a good idea.
Bonus!
If you already know your measurements or have shopped with us before you could have a suit ordered just minutes after receiving an invitation to a wedding or fancy party. Even if you don't know your measurements, you can get the process started and come in for alterations. If you don't yet know your measurements, you can use our measurement form to get started and get on your way to hassle free formal wear! With a little help and a measuring tape anything is possible.
Go to our Tuxedo Now link to get started on ordering your tux from the comfort of your office, home, friends home, or even the bathroom (everyone messes with their phone in the restroom—don't hide it!)
Negatives!
Online ordering is never perfect. You may still need to come in for some smaller detailed alterations, and it's a little harder to browse our options online. Some people prefer seeing things in person before they confirm a sale. However! Our site has most of our options listed on our site, and if you get something that doesn't fit your needs we'll work with you until you're 110% satisfied! Did you know that it's common for people to have one leg longer than the other and one arm longer, local shops can make that adjustment.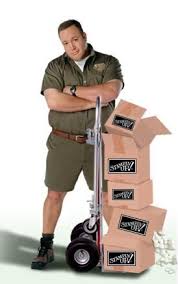 Sometimes it's fun to go into a tuxedo shop and get measured by a professional and try out different looks before deciding on a final look. Especially for first time buyers or renters, Prom goers and Brides and Grooms! Ordering online takes just as long as going into one of your neighborhood local Tuxedo shops and your not giving your credit card numbers over the internet. What if you order online from a company out of state and your designer tuxedo or suit doesn't fit? What if somebody steals your delivered package? How much work does it take to send it back? Shop local and avoid all this.
Being able to place an order online for your suit the next time you're invited to a wedding or if you're wanting to try a new style of suit for an interview or conference is can be scary! We guarantee all orders will be handled with care when you visit one of our shops or a local Tux Specialist and we strive to make every customer happy with high quality suits and tuxedos for the best price in Arizona!
Shoot us an email if you have any questions about online ordering or the process of coming in and getting fitted, alterations, and more. We're your number one spot for formal wear and we love helping you look your best!
Men, women, children, and everyone in between! Come to Rose Tuxedo (or order online) to get onto the road of looking amazing.