As September is approaching, there are many brides and grooms that are planning their wedding. It may become stressful to get all the details down the way you want them, but all-in-all it's a happy occasion. We all strive to have our weddings to be just right with every detail down to the bridal dress and the groom's tuxedo. When planning your color contrast, keep it simple and don't overdo your theme. It is best to, start with traditional colors that fit who you are and then add a little fall contrast to fit the season. And you can never go wrong with nice inexpensive designer tuxedos to rent for your wedding.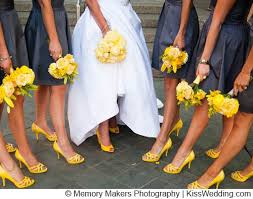 Therefore, you could just add a center piece that pertains to fall or something as simple as plates and napkins with fall designs on them. Fall Weddings are a great time of the year for an outdoor wedding, with the temperature being just right and the fall colors surrounding you. However, the theme is only part of the planning. After you have established a color Contrast Theme, of fall, you can start working on what the wedding party will wear, for the special event.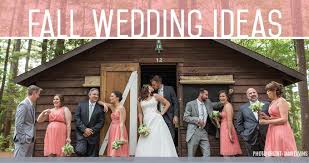 It's usually best to stay as traditional as possible but still, coordinate with your fall color theme. As a bride, you may want to go to a bridal shop with your bridesmaids to pick out what you are going to wear to your special event. They can help take away some the stress by lending a hand with their expert advice on colored coordination and accessories. Also, with their expertise they can match up with what your groom intends to wear. Renting a suit in Phoenix, AZ is easier that you can imagine and should be the same everywhere.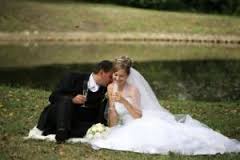 There are so many things running through the bride's mind that you as a groom may want to think twice about putting added pressure on her to help with your color coordination of your tuxedos needed for your side of the wedding party. . Therefore, pay close attention to her colors that she has picked for herself and her bridesmaids. After you have her color theme, stop in at Rose Tuxedo with your best man and the rest of the wedding party that is standing up with you. They will assist in helping you coordinate your colors with your bride and her bridesmaids.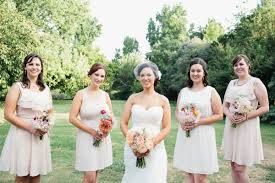 Weddings can take a lot of planning for both the bride and groom from the theme, cake, where the wedding is to take place and don't forget what you're wearing at your wedding. Rose Tuxedo's specialists have great ideas for Fall Weddings and just the right style of tuxedos that will match your bride and bridesmaids. They are located in Phoenix, AZ. and have great prices that will fit your income. If you are in need of their assistance, stop by any of their three locations and they will be happy to assist you in all your wedding needs. Have a look at our awesome web site www.rosetuxedo.com or call us anytime 602 957-0089 and we also have live tuxedo chat 7 days a week.