There are many reasons to wear a black tuxedo. A black tuxedo is the most formal type of clothing that a man can wear. It is appropriate for any occasion you want to make a good impression, such as a job interview, wedding, or funeral.
A black tuxedo is also very slimming, which can be helpful if you are trying to look your best. And it is very flattering to most skin tones.
If you have never worn a black tuxedo before, here are some tips to help you get started:
Choose the right style of tuxedo for your body type. You will want to choose a slim-fit tuxedo if you are tall and thin. A classic-fit tuxedo will be more flattering if you are shorter or have more weight.
Make sure that your shirt and tie match the formality of the event. A white shirt and solid color tie are always safe choices.
Don't forget the accessories! Black dress shoes and socks are a must. Also, add a cummerbund or vest in a coordinating color.
Suitable Styles for Weddings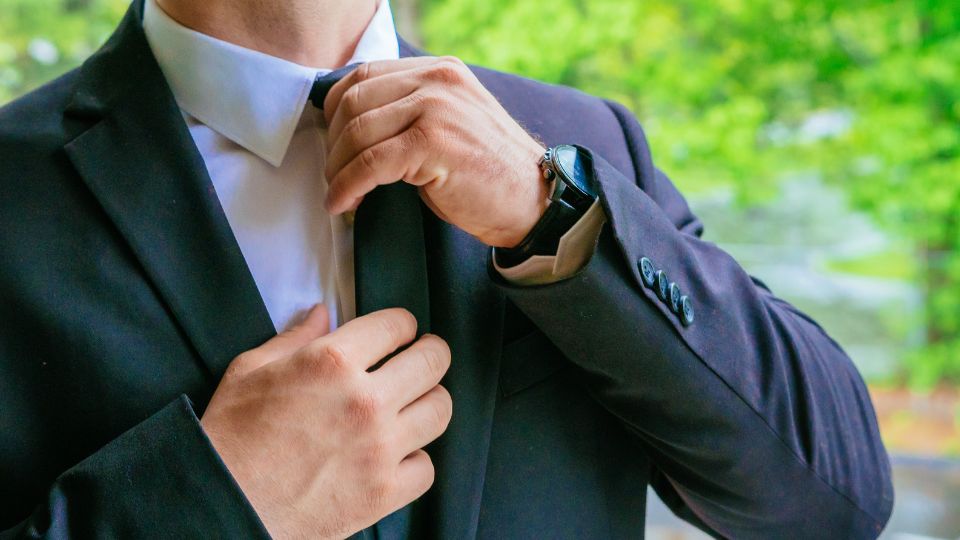 A few different styles are suitable for weddings. The most popular style is the black classic tuxedo. This look is very timeless and elegant. It is also versatile, as it can be dressed up or down depending on the occasion. Another popular style is the slim-fit tuxedo. This look is more modern and sleek. It is perfect for a formal wedding or a black-tie event. You can always wear a custom tuxedo if you want something more unique. This way, you can make your outfit your own.
Types of Suit and Tuxedo Material and Color Options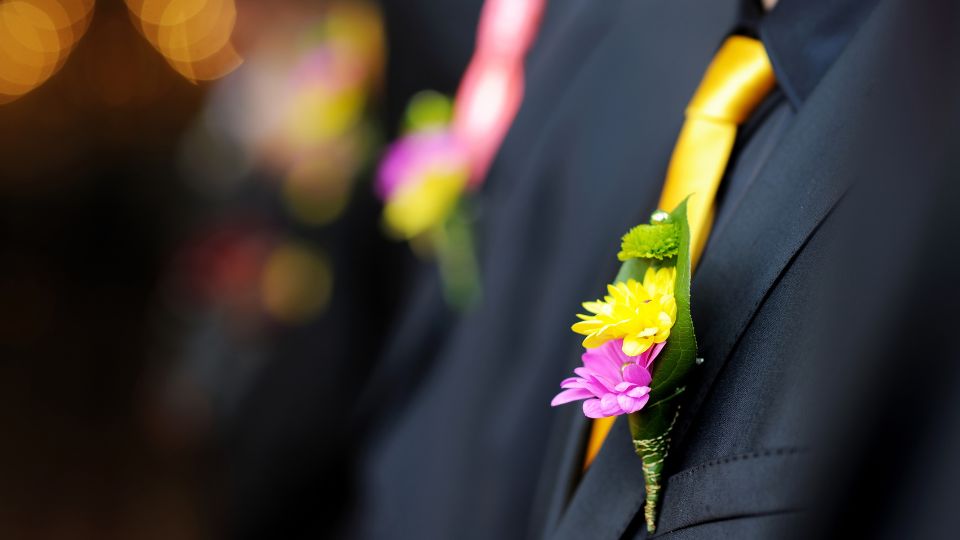 Regarding material, you can choose from three main types of fabrics for your suit or tuxedo – wool, polyester, and cotton. Each has unique benefits that make it the right choice for your needs.
Wool is a classic fabric that is known for its durability and comfort. It is also a breathable material, making it ideal for warmer weather. Polyester is another option that is wrinkle-resistant and easy to care for. It is a great choice for those who want a low-maintenance garment. Cotton is a soft and natural fabric that is perfect for summer events. However, it does require more care than the other two options.
There are several shades of black to choose from when it comes to color. Wear a classic black suit or the black tuxedo if you want a traditional look. Try a charcoal grey or navy blue suit or tuxedo for something more modern.
Customization Options with The Black Tux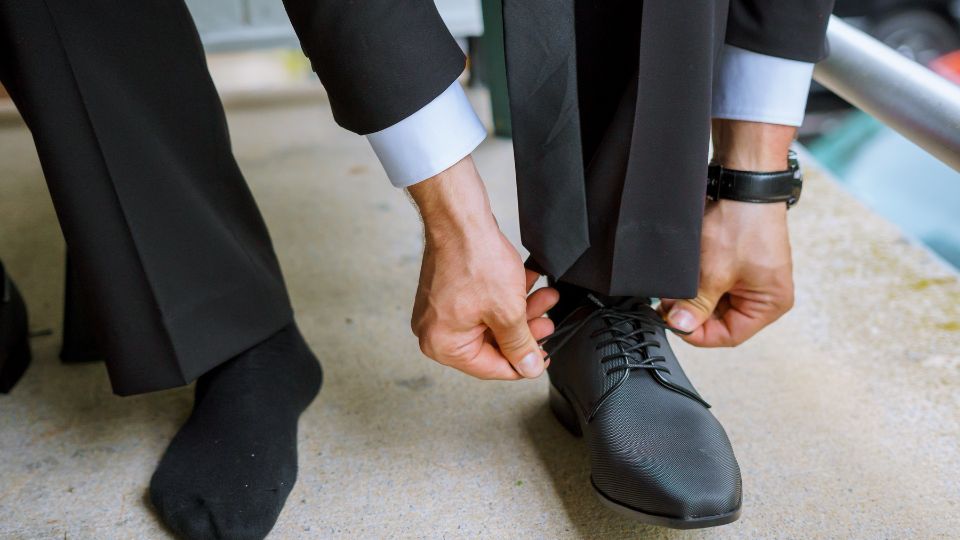 There are endless possibilities when customizing your look with The Black Tux. With so many options, you can easily create a one-of-a-kind look that is perfect for your big day.
Whether you want to make a statement with a bold color or keep it classic with a clean and simple look, The Black Tux has the perfect customization options to fit your style. For those who want to add a pop of color, try adding a colored cummerbund or vest. You can also play with different textures and patterns by pairing a patterned shirt with a solid-colored tie.
For those who want to keep their look more traditional, The Black Tux offers classic customization options like monogramming and embossing. Monogramming is a great way to add a personal touch to your tuxedo, while embossing adds an extra level of sophistication. Both of these options are available in either black or white letters.
No matter your style, The Black Tux has the perfect customization options to help make your wedding day vision come to life.
There's no denying that the black tux is a timeless classic that adds style and sophistication to any look. It can be worn for formal and informal occasions, making it an incredibly versatile garment. Whether you want to make a statement on your big day or give your look more definition at a cocktail party, you can never go wrong with a well-fitted black tuxedo.