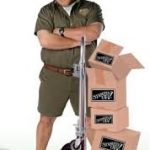 Tuxedos Online
Rose Tuxedo has been in the Men's Formal Wear business since 1982 and we don't do Tuxedos or suits rentals online. We would like to share some of the reasons why and the good and the bad of ordering a tuxedo rental or suit on the Internet, or from someone who claims to have a "tuxedo delivery business".
Really, the only good that can come out of buying or renting a tuxedo online is, it must work out perfect! A perfect delivery and a perfect fit.  Ordering products online has really taken off in popularity over the years because of so many reasons, convenience, saving money and because you never have to leave your house. But I have to say, in our humble opinion and Men's formal Wear experience over the years, renting a tuxedo and suit online or having it delivered to you from a catalog company has to be one of the exceptions of online purchases.
Food delivery companies online have figured it out so you get a fresh product and many seem to enjoy the experience. Live lobster from Main, fresh flowers, Milk, home cooked meals and more.
Here is where having a rental tuxedo or suit delivered to you is tricky and has issues.
1. Going to a local tuxedo shop is usually cheaper than online tuxedo rentals because of so many shipping fees both ways.
2. When the tuxedo or suit arrives it must fit. It's very hard to get a perfect tux fit every time even when a local shop has a large wear house of inventory on site and years of experience.
3. Fittings and measuring a person is not an exact science. Different body shapes and sizes. Formal Wear is not standard one size fits all.
4. Shipping issues- (this one should be the biggest issue and concern) what happens if the tuxedo or suit never makes it on time? truck breaks down? Product gets lost? Not good.
I would highly recommend to anyone considering renting a suit or tuxedo online for you Wedding Tuxedo Party or Prom Tuxedo to be very careful and consider all that can go wrong. Is the savings worth it? (Rose Tuxedo will beat any price so you won't be saving with a online order) Don't you want to try the Tuxedo on before you rent it or buy it? I would buy something online from a Department store with no second thought because you can always take it back the same day or exchange it, also electronic products online.
Our conclusion from a Tuxedo rental brick and mortar shop Specialist is-always be careful when buying things online especially a clothing rental product that you need for a specific date and time. Don't let a online Tuxedo sales person convenience you that renting a tuxedo over the internet for your Prom or from a delivery person with no local inventory will be a smooth and easy process. It's their business to sell you on the idea that it will save your money and time. After 20 years in the Men's formal wear business nothing is that easy no matter how many years of experience we have and back up inventory and tailors at each location. A lot of things go into making sure every customer gets a great fit at the best possible price and that's something the UPS man can't do.
Good luck and best wishes if you choose to order online. Rose Tuxedo is always there for you at no extra charge if we can help fix a problem from something you may get online or any last minute orders. We have 3 convenience locations and suit all the the Metro Ph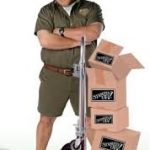 oenix cities with Men's Formal Wear. We have the best Tuxedo rental and suit prices and service, guarantee!