Why Choose Rose Tuxedo Rentals Over others?
No doubt, there are several Tuxedo Rentals shops around Phoenix AZ. But we stand out because of our top quality rental services we render to our valued customers at an affordable rate. Our years of experience have made us be the #1 Tuxedo rental service provider within Phoenix, AZ, and other parts of the United States.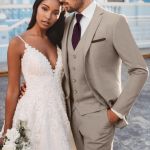 We render outstanding renting, wedding services, Prom, Quince, men's formal wear (Vests, Suits), and any formal wear that suit your occasion. We have over 30 years of experience. One hundred percent customer satisfaction is Rose Tuxedo 's top priority. We are known as the most foremost and popular choice for quality and an affordable Tuxedo Rentals service for men and every other individual who desire our services.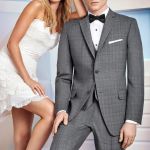 Giving you the best of service is our core goal, and we ensure your 100 percent satisfaction is guaranteed. Our customer service staffs are always there to put a smile on your pretty faces. If you desire a top-notch Tuxedo Rentals services, do not hesitate to always count on us for a reliable and credible tuxedo business supply.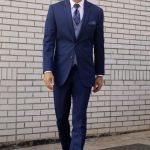 C
OVID-19 Safety Steps at Tuxedo Rental S
hops
Due to the current global pandemic, we at Rose Tuxedo have devised a plan to ensure the safety of our clients. Remember, your wellbeing is our top priority. Below are some of our the steps we have taken for your Tuxedo rentals ;
We maintain 6 feet social distancing as advised by health practitioners in stores
We engage in regular disinfecting of our Tuxedo rentals dressing rooms immediately our clients leave
Rose Tuxedo staffs are always on a mask
We provide rubber gloves to any of our customers who desire it
We have temperature device to check anyone with high fever
Rose Tuxedo also carry out weddings ceremony this is based on a request by customers
All Tuxedo and suit rentals are professionally clean
The above safety steps and more are some of the actions we at Rose Tuxedo have taken to ensure our client's safety. Sanitized show rooms is the only show rooms. 
Why Choose Us for All Your Men's Formal Wear Over Others?
There are several reasons why we stand out among other Tuxedo Rentals shops around Phoenix AZ. Here are some core reasons why we remain your #1 choice:
Our years of experience in Tuxedo rentals business
We offer quality and affordable services
We guarantee 100 percent customers satisfaction
We have a listening and responsive customer care support
We care about your health and safety
Contact Us Today asbrocca4@aol.com and 602 957–0089
If you desire quality, affordable and efficient renting, wedding services, Prom, Quince, Men's formal wears (Vests, Suits), and any formal wear that suit your occasion, do contact us for quality service delivery. We would be glad to offer you outstanding Tuxedo rentals services. If you are new in Phoenix AZ or you are looking for Tuxedo rental business near me, look no further Rose Tuxedo is here to offer efficient and reliable service.
To know more about our tuxedo business, please reach out to us.