As the summer of 2023 blossoms, love is in the air and wedding bells are chiming. Preparing for a wedding is as beautiful a journey as the wedding itself, with each decision stitching together a magical tapestry of a celebration. From invitations to dresses, everything needs careful planning, organization, and a dash of your unique personality to make the day truly yours. But fear not, this article offers some invaluable details, tips, and advice to guide you towards creating the perfect summer wedding.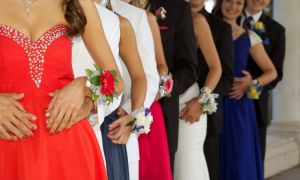 Key Elements of Your Summer Wedding
1. Cake and Decoration
Your wedding cake is the crowning glory of your wedding day feast. Make it a statement piece that reflects your theme and color palette, along with your favorite flavors. It's essential to estimate the correct number of portions considering the guest list, choose a filling that compliments your chosen flavors, and decorate according to the summer weather and the location of the celebration.
2. The Age-Old Tradition
The tradition of incorporating something old, something new, something borrowed, and something blue brings good fortune to your marriage. However, they don't necessarily need to be on show. Be creative – a blue detail in your lingerie or a borrowed bracelet from your mother or mother-in-law can be beautiful, sentimental touches.
3. The Perfect Outfits
The bride's gown and groom's tuxedo are integral to the wedding aesthetic. As for tuxedos , Spanish-style ones are highly popular in 2023. Their sophisticated design will make the groom stand out.
Essential Tips for the Perfect Summer Wedding
For the Bride:
1. Extra Pair of Shoes
Summer weddings often mean outdoor venues and dancing under the stars. To enjoy your celebration without any discomfort, keep an extra pair of comfortable shoes on hand. Choose ones that complement your dress, letting you dance the night away without compromising style or comfort.
2. Makeup Kit
Emotions run high on your wedding day. It's always a good idea to have a kit to keep your makeup intact. Keep tissues or napkins on standby for those emotional moments when a tear might threaten your beautifully applied makeup.
For the Groom:
1. Pamper Yourself
The spotlight shines equally on the groom. Apart from wearing an impeccable suit, take some time to pamper yourself before the wedding. Consider a visit to the spa or a grooming session to help you look your best for your big day.
2. Enjoy the Moment
Above all, the most important part of your summer wedding is to enjoy every moment. This is your day – one that will etch lifelong memories. Revel in the love, joy, and unity that your celebration brings.
Planning a wedding can be an immense task, but with careful consideration of the details and a sprinkle of creativity, your summer wedding in 2023 will be a dream come true. Remember, it's your special day, so while advice and suggestions can be helpful, your comfort and happiness should take center stage.
If you need help getting dressed up and looking dapper for your wedding day, reach out to Rose Tuxedo to get premium tuxedos on rent.