So what is the meaning of a "cheap tuxedo rentals" well, you won't find it in a dictionary so I hope this helps. For discount Tux rentals in Phoenix Arizona or Bargain Tuxedo rentals we are your Tuxedo Shop. Cheap Tuxedo rentals in AZ still means you get a great tailored designer tuxedo rental at a price that anyone can afford. We're family owned and operated and we know you have choices and we want your Wedding and Prom and Quinceanera business.
With the economy slow we get lots of customers who come into our shop's at Rose Tuxedo and ask us for an inexpensive tuxedo rental, or for the cheapest tux, or for a better deal tux rental. We asked some of our customers how they find us and a lot of them say, the internet, and they searched, "cheap tuxedo rentals in phoenix" So I thought maybe I could help explain why some tuxedos rent for less and others could be considered a cheaper one. I should also mention the more accessories you add to any tuxedo rental the more it usually rents for. We have formal wear for rent, tux to rent, suit rental wedding and our designer classic tuxedo with only cummerbunds and tie is $69.95
One big reason a Wedding or Prom tuxedo maybe less expensive compared to another tuxedo rental or suit is because of the style. It's like when the new 2015 automobiles come out, the dealerships will offer deals on 2014 cars for less so they can move them out and make room for the new models. Well, tuxedo rental shops are similar, but the difference is we don't get rid of our last year designer tuxedos right away (some shop may have to because of storage room but most don't) At Rose Tuxedo our ware house holds lots of inventory (5,000sq feet) and we discount our rental fee on some older styles sometimes to make them more attractive to customers. They are usually in great shape and have only been rented a few times. Why our some designer tuxedo rentals more money to rent? Because when you buy the latest designer tuxedos at the Tuxedo Convention every year like we do, you have to rent them for more in order to cover some of the new cost. Also when a customer's wants a tuxedo from a catalog that we don't carry we have to charge more to bring it in. This year Grey tuxedos are still very popular and so are white tuxedos and they cost the most for tuxedo specialist to purchase new.
No Formal Wear shop would ever rent a tuxedo that was in bad shape or with holes in it, because the customer is going to complain and possibly walk out. Although sometime a damaged tux may not be discovered until the next customer tries it on and rents it, (small hole that was not detected after cleaning) but at that point it will be removed from the inventory and a new coat will be purchased. Same goes with tuxedo pants, formal vest and shoes. Most Tuxedo Shops in Phoenix Arizona have quality inventory, you can't go wrong.
So when a customer Google's "cheap tuxedo" or "best price for a suit rental wedding" what they are really asking for is the least expensive rental. When a tuxedo specialist offers a few designer tuxedo styles for less there can be lots of different reasons and one of them is usually the latest models have come out and gained more popularity. Great deals can be had in the tuxedo rental business because black tuxedo rentals are the most popular, and what that means is every year a new black tuxedo style will come out and the previous year tuxedos will still be in style and in great shape.
Most tuxedo shops sell their older tuxedos to waiters, waitresses, limo drivers, Knights of Columbus, Musicians and schools. Used black tuxedos have always been popular for resale.
If you're a groom and need a wedding tuxedo or going to Prom and need a formal outfit and your budget is limited you can always ask for the most reasonable tuxedo rental a shop has. At Rose Tuxedo we love renting our entire inventory, and it's the customers that make the tux, not the tux.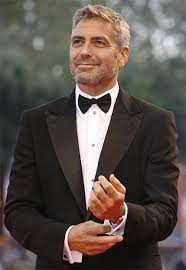 So when we get asked these question, how much is a tux rental for a wedding? what is the wedding tux rental cost? or what is the average cost of tux rental for wedding? The quick answer to this question is financial and depends of  you want, to rent it or buy it. If you'll wear the tuxedo more than 3 times in the next few years, then buy it. Since the price to buy a tuxedo can be around $400-$1,000 and tuxedo rentals run approximately $85-$200 each, you'll get more for your money when you buy. But we like to tell our customers that because our store's over-head is reasonable we can rent our tuxedos for less and always save you money on rentals, plus peoples weight changes and if you buy a tuxedo it may not fit next time you wear it.
THE ADVANTAGES AT ROSE TUXEDO
2014-2015 Tuxedo Styles Mostly: no worries about being embarrassed wearing an old, discontinued style.
Modern Fit & Slim Fit: no boxy, ill-fitting styles like MC Hammer pants or super wide lapels.
Accessories in over 250 Fabrics: easily coordinate with wedding parties or prom colors.
10-Day Early Delivery: prevents you from getting stressed out about last minute uncertainties, let us know when you want it.
Free Exchanges: need a different size or change your mind on a style? No problem, huge locally stocked warehouse.
Save Time: Measurements take 5 minutes with 3 locations, Mesa and 2 in Phoenix, return to any of our stores.
Save Money: our pricing is lower than national chain Tuxedo rental stores by 40 percent.