Congratulations, graduates! It's time to don that cap and gown, celebrate your achievements, and get ready to make a lasting impression on your graduation day. While the traditional graduation attire is essential, why not take it up a notch and rock a dapper tuxedo that will make you stand out from the crowd? Whether you're receiving your high school diploma or completing your college degree, let's explore how you can find the perfect tuxedo for your commencement celebrations.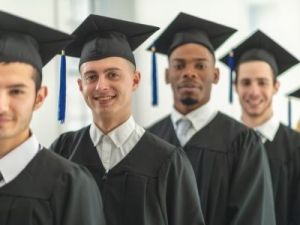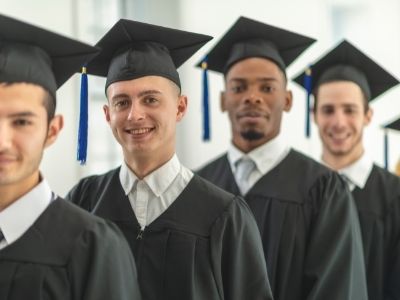 1. Express Your Style
Graduation is a momentous occasion, and your outfit should reflect your unique personality. Consider opting for a tuxedo that showcases your personal style. From classic black to trendy colors like navy or burgundy, choose a tuxedo hue that makes you feel confident and sophisticated.
2. The Right Fit is Key
When it comes to tuxedos , fit is everything. Aim for a tailored and well-fitted tuxedo that flatters your body shape. Avoid an ill-fitting ensemble that might dampen your style. Remember, you want to feel comfortable and confident as you cross that stage to receive your diploma.
3. Accessorize with Flair
Accessories can elevate your graduation look from ordinary to extraordinary. Consider adding a stylish bow tie or a vibrant pocket square to add a pop of color and personality. Don't forget to complement your tuxedo with sleek dress shoes and polished cufflinks for that extra touch of elegance.
4. Consider the Climate
Graduation ceremonies can take place in a variety of settings, from indoor auditoriums to outdoor stadiums. Keep the climate in mind when choosing your tuxedo. Opt for lightweight fabrics like cotton or linen for warm weather graduations, while wool or blended fabrics are ideal for cooler climates.
5. Coordinate with Classmates
If you're part of a group of friends graduating together, consider coordinating your outfits for a cohesive and stylish look. Decide on a color scheme or specific style elements that you can all incorporate into your individual tuxedo ensembles. It's a fun way to showcase your unity and make a statement as a graduating group.
6. Capture the Moment
Your graduation day will be filled with precious memories, so why not ensure you look picture-perfect? Schedule a professional photoshoot before or after the ceremony to capture your dapper graduation look. These photos will serve as a lasting reminder of your accomplishments and the stylish graduate you've become.
In Conclusion
Your graduation day is a milestone to remember, and choosing the perfect tuxedo can make it even more memorable. With these tips in mind, you're ready to find a dapper look that reflects your style, fits impeccably, and helps you make a statement as you embark on the next chapter of your life. Celebrate your achievements with confidence, and remember to cherish the memories created on this special day.
We'll be here to make sure you have a day to remember fondly forever.
Are you ready to rock a dapper tuxedo for your graduation? Contact Rose Tuxedoes today to explore our extensive collection and find the perfect tuxedo that will make you shine on your graduation day!