Bridal shows are popular in January. December is the month in which most people get engaged and the summer months are known for the best weddings. It's no surprise why many brides prefer to have their wedding in one of the summer months. Here are some fun statistics from SoundVision:
$72 billion per year is spent on weddings
2.3 million couples wed every year in the US. That breaks down to nearly 6,200 weddings a day
June is the most popular month for weddings, then August, followed by September and October
Here's a monthly breakdown: January 4.7%, February 7.0%, March 6.1%, April 7.4%, May 9.8%, June 10.8%, July 9.7%, August 10.2%, September 9.6%, October 9.4%, November 7.4%, December 7.8%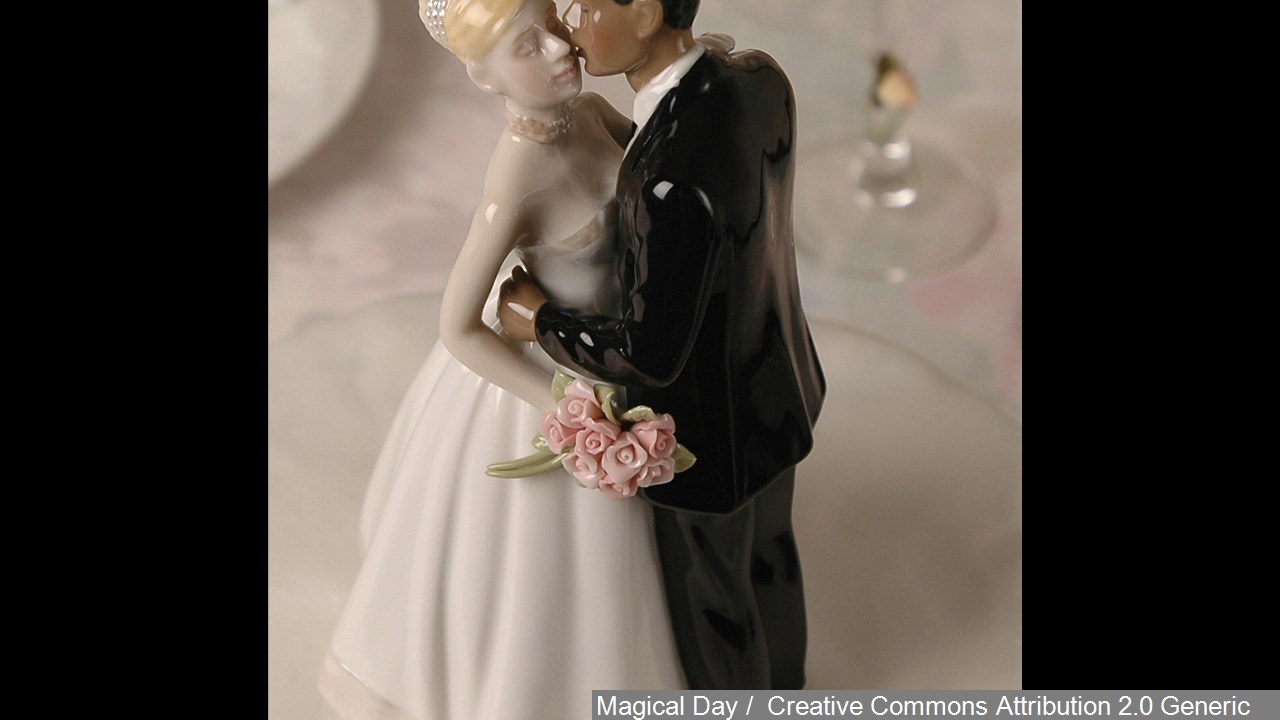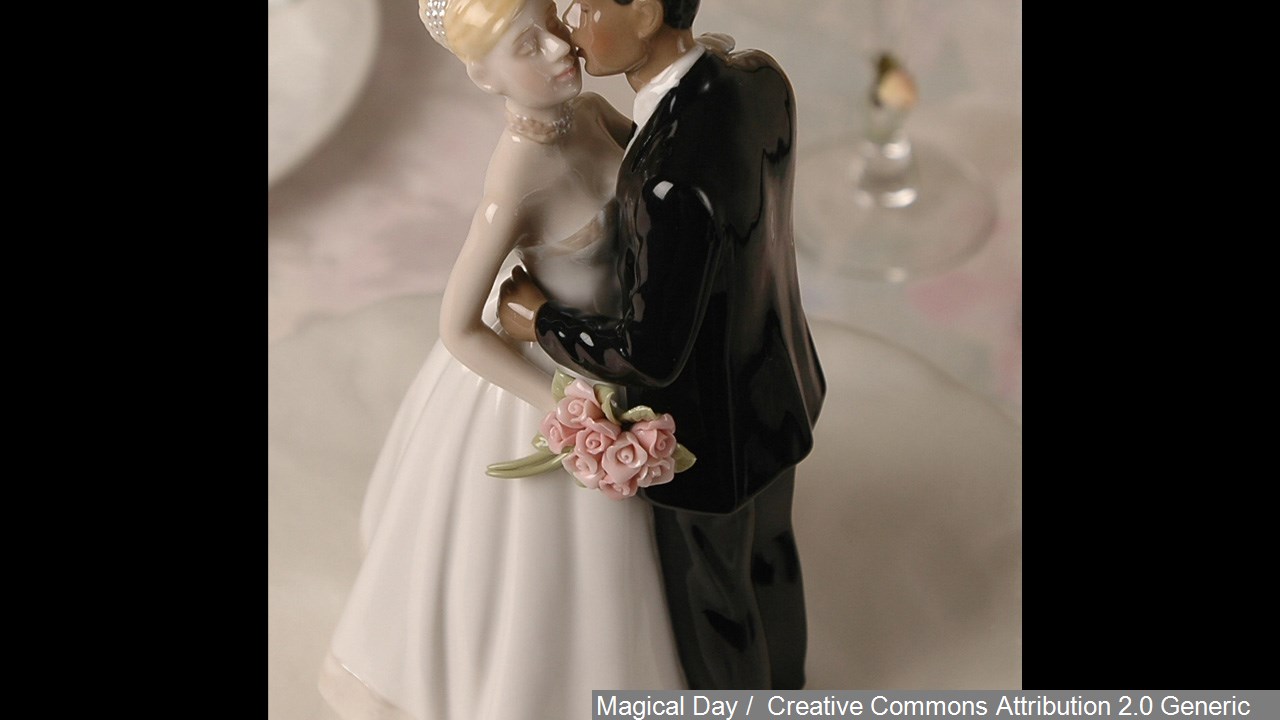 Bridal shows
Should you go to a bridal show to look for things and vendors you need to complete your wedding? Rose Tuxedo has been in the tuxedo rental business in Arizona for over 25 years. We have participated in all the "big name" bridal shows, and the small ones as well. Years ago there was no Google search engine so if businesses didn't have an ad in the Yellow Pages or a booth at a bridal show, brides and grooms had a hard time finding you. For the bride it's like a badge of honor to attend a bridal show with her mother, future mother-in-law and all or some of her bridesmaids and friends. She can shop for wedding cake companies, catering, limos, places to have the wedding, men's formalwear and so much more. She will be approached by every vendor she and her friends walk by.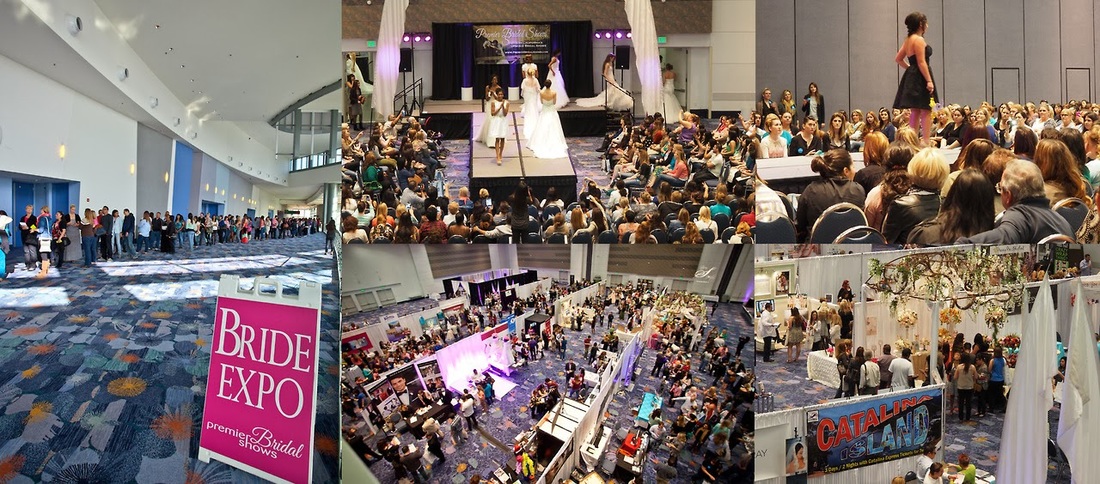 They will try to ask her questions and hand her some promotional material about their business. It can be a nice way to spend the day for a bride because bridal shows are on the weekend. Bridal shows are not cheap anymore though; they usually cost you about $12.00 per person to get in. You can find deals and meet some good vendors. Plan on receiving a lot of junk mail and emails, and maybe even some cold calls after the show, because the vendors are there to get your name and wedding information so they can sell you. And yes, you will sign up for something to win and give it to them, everyone does. You will go home with a bag of flyers and brochures from all the vendors that you stopped to talk with, so you can spend the rest of the day sorting through and organizing them, trying to remember what business you really, really liked. It is a bridal show, so the majority of the crowd is usually women, but every now and then you will see a groom walking down the aisles.
Rose Tuxedo has always shown their appreciation to every guy attending by giving him some kid of small gift and great ideas for their Tuxedos . Let's say you find a great deal on a tuxedo rental, but the tuxedo shop is nowhere near your home, that usually doesn't work for you or all your groomsmen . One of the reasons our tuxedo shops do so well at the bridal shows is that we have 3 metro Phoenix, AZ locations that serve all the surrounding cities like Gilbert, Scottsdale, Glendale, and so many more.
The internet has not completely shut down bridal shows, but you can shop online for all your needs and save the entry cost of attending a show, and the crowds and the parking. With the internet, we can have a great website doing a lot of that for us and then answer any questions when the customers call. As for all the deals you may have missed? Just call the places you're interested in and ask them if they will honor the bridal show specials they offered, and I promise you most of them will. Most of the deals at the show are just to get you in the shops anyway, and then you will have to deal with the up-selling for the styles you really want.
It's work for the wedding businesses to participate in a bridal show, and it costs a lot of money to be there. We pay for the space and our employees to help set up, work and break down the booth and all the printed promotional material we hand out. The January show is usually 2 days and the June show is one. It is held downtown during the day. Last year the Diamondbacks baseball game was going on and letting out at the same time the bridal show was ending. In my humble opinion, and I'll deny it if you show this blog to a bridal show promoter, stay home and do your research about wedding vendors. You can look online or ask friends who have had the awesome experience of getting married.
Rose Tuxedo Bridal Shows
In the past Rose Tuxedo felt like it had to be in a Bridal show expo but not anymore with all the helpful info and resources on the Internet it's not a big deal and the same goes for a Bride and Groom, if you can't go or you miss a Bridal show don't worry you haven't missed much. It's a wonderful thing to find that perfect person to be with the rest of your life, and the good vendors will find you and you will find them. I say visit the Wedding businesses you are interested in the same day of the bridal show. You will have less customers in the shops because a lot of people will be at the shows. If you need some recommendations for other wedding vendors, take a look on our web site www.rosetuxedo.com at our "Preferred Vendor list", or ask an associate for a referral when you stop in one of our 3 tuxedo shop locations. Good luck and best wishes. Just some thoughts to help you decide. Should I stay or should I go now.