The Perfect Ring For The Real Thing
Today is the day. You are going to ask the love of your life to marry you. You're dressed in your best, shaved, showered and smelling good. You have everything perfectly planned. You booked the most romantic venue. You know exactly what you are going to say and how. You feel confident; ready. Then, you start thinking of her and how much this night means. Anxiety begins to rear its ugly head and you start slightly panicking. You know you have her heart, but do you have the perfect ring?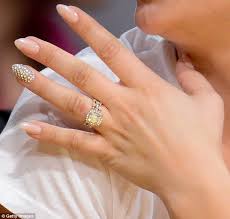 Engagement rings and wedding rings are a reflection of not only the love between you and your bride, but they are a direct reflection of her and her personality. A beautiful proposal can end up a disaster if you fail to present her with the perfect ring. Most gentlemen are clueless as to where to begin when it comes to finding the perfect rings. Well guys, help is finally here! The following are simple instructions for helping to find impeccable and ideal engagement rings and wedding bands Phoenix for every bride.
The first thing you should ask yourself about your bride is what is her personality type. Is she traditional and classic? Does she keep up with the latest fashions? Is she more of a quirky individual? Your answers to these basic questions will automatically tell you what kind of ring best represents both your bride and your love for her.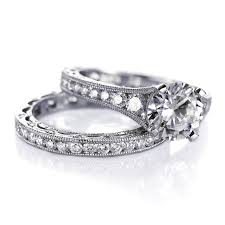 The next thing you should do is to get some much-needed womanly input on your ring choices. Does she have a best friend, a mother, a sister, an aunt, or a cousin that knows her almost as well as you do? If so, then you should have them come along with you on an initial hunt for a ring. Ask their advice and really listen to their input. After all, they may know a secret or two that can influence your opinion on what type of ring your bride may have already had in mind.
Be sure to visit more than one jeweler and use their expertise for your advantage. Ask questions. Keep in mind that there are numerous cuts, qualities and looks of engagement rings and wedding rings for every bride and budget. Do your research you are sure to bring tears of joy to your bride's eyes when you present her with the perfect representation of your love. Once you have asked the big question and purchased the beautiful rings Rose Tuxedo will in Phoenix Arizona and Mesa Arizona has Wedding Tuxedos waiting for you in stock and in state at the best tux rental prices. Come on in and feel the tuxedo before your big day and try it on and what ever you do don't order a tuxedo online, not for this big day. Congratulations to all from Rosee.