Unique fall wedding ideas
If your planning a fall wedding there are some things everyone seems to be doing. Jewel tones, bouquets of wildflowers, and simple wedding cakes are definitely in this season, but I'd like to talk about a few themes you may not have considered that work beautifully in the fall.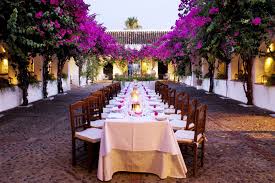 First, I'd like to tell you about the woodland theme. The woods are a great place for
fall weddings
because you have mild temperatures and the leaves changing colors. If you really enjoy the beauty of nature and would like to keep things simple this is a wonderful choice. It's also good if you would like an intimate gathering with only close family and friends. It can be very budget friendly, giving you more money for that beautiful dress you've been eyeing.Another interesting idea for
fall weddings
is coffee. Fall is a great time for a good cup of coffee. You could have your wedding in a coffee shop, or in a more traditional themed venue with some coffee touches. Depending on your budget, you can make your own coffee bar or hire a barista. Instead of wine glasses, toast your love with personalized mugs. You could also get special mugs for the wedding party.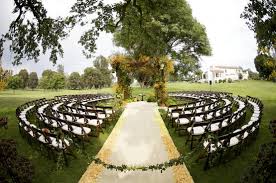 Fall is synonymous with football, so I have to mention football themed fall weddings. This is another theme with so many possibilities. You could do your engagement shoot on a football field and wear your favorite team jerseys. You could have your wedding or reception on a football field or if you want a more traditional venue, use your favorite team colors for your bridesmaids dresses and add some football touches to your reception. You could serve classic tailgating snacks like beer and chips and dip. You could also use beer steins for your toast.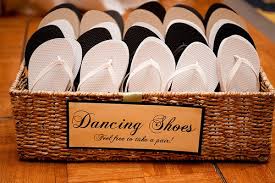 Another perfect and classy fall theme is wine. You can have grape centerpieces, and even have some grapes in your bouquet. Use purple, red, and pale green or gold for your colors. Your reception could have a good selection of wines and cheeses, and perhaps sparkling grape juice for the kids. This is a great idea if you would like to add a little originality to a more traditional wedding.
I hope you have enjoyed these unique fall wedding ideas. These ideas will ensure that your guests will never forget your wedding. Whatever sort of wedding you decide on, make it your own. This day is all about you. For you Phoenix Tuxedo rentals Rose Tuxedo has all the Fall colors to choose from.