If you're going to a Christmas party this year, chances are someone is going to take pictures (posed or candid) so make sure you look great in any and all photos at the festive parties this year by following our advice!
Fashion Ideas for your Christmas Party this year
If your party does not warrant a full suit, try a more casual look with jeans and a suit jacket, or jeans and a suit vest. Or, stick with nice slacks and a tie. You can piece out a suit (rental or purchased) to achieve many levels of great fashion with ease. Today we'll talk about some general tips to keep you looking sharp in all photos this holiday season.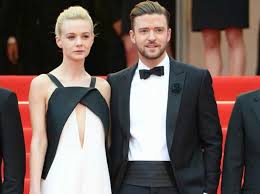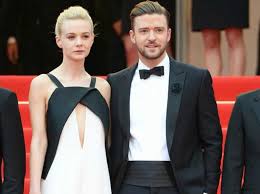 Get a fresh haircut
Chances are, you'll be seeing some friends and family you don't see very often. People may be coming in from out of town to see you and other loved ones, so spruce up a little, get those sideburns trimmed, and even out the back a little. Even a haircut at a cheap or bargain barber shop can help you look like a million bucks.
Keep shirts and pants wrinkle free
Nothing screams "I don't care," more than a wrinkled tie or suit pants with un-needed creases. If you fold your dress shirts and pants, iron those fold creases out before you wear them! Have them dry-cleaned if you must (especially if you lack an iron or the ability to iron clothing).
Try one piece of festive clothing per outfit
Ugly Christmas sweater parties are all the rage right now, but if you're not going to one of those, do not overdo it on the holiday-themed items. Stick to a tie, socks, or vest, not all three. Speaking of the "ugly Christmas sweater" look, please avoid the Ugly Christmas Sweater Suit that is going viral online right now. Just, don't. Unless it's an aforementioned themed party. Then go ahead and do it! Ask us and maybe we can bring one in for the rental.
Do not overdress too much, and do not under dress
It's ok if you spruce your outfit up a bit and go a bit above the dress code, but if it's a casual party it is best to avoid a full tuxedo . If it's a party that requests formal attire (like business-related events) then it might not be wise to show up in jeans and a sports coat. Read our previous blog about dressing for the event here.
Relax! It's Christmas, just don't fall asleep with your mouth open with a gravy stain on your shirt or tie and the photos will probably end up fine. Do something foolish after drinking too much eggnog and you might end up with a new meme via Facebook. Be comfortable, be fashionable, and smile; make these moments with your family count and all of the photos will be cherished.
For taking a Christmas Card photo, why not go a little extra fancy and make you and your family look the best they can with a suit rental (or a pieced out suit as previously mentioned) and a little extra care taken in the appearance of all of those in the photo. Make other families jealous of how perfect you and your loved ones look on the Christmas card!