Tips for Wearing a Tuxedo
Most men like to shy away from formal events but sometimes there is no way to avoid the occasion. Tradition called for a black tuxedo with all the trimmings. However, tradition may be expanding to include the color blue.
Now, I think you may be picturing the bight blue tuxedo rental jacket of old. Today's blue tuxedo rentals include shades of navy and midnight blues that are elegant and more subtle. If you want to catch everyone's eye at the next black tie event, choose a royal blue jacket with black tuxedo pants. This combo is a little less subtle but still comes across as elegant.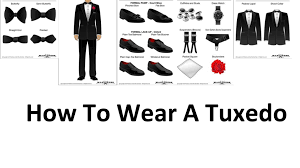 Is Black and Blue The New You in Formal Wear?
Men appreciate guidelines to help them determine what to wear at a formal event. These guidelines may help ease the anxiety and resistance men have to attend such events.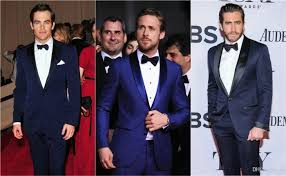 * Black Tie and White Tie events require two different styles of dress. White tie is the more formal of the events. The tux jacket has tails, black with a white shirt is the color scheme for the dress code. Black tie is a semi-formal dress code, the back of the jacket is square cut and color variations are allowed including blue and black combinations.  More tips for wearing a tuxedo.
* Tuxedos are evening wear. The rule of thumb is to dress for the time the event ends. If the event starts before sundown and ends after dark, wearing a tuxedo is entirely appropriate, However, if the event starts in daylight and ends in daylight, then the tux is inappropriate to wear. Exceptions are allowed if this type of wear is requested on the invitation to the event.