Everyone that has been to school is always waiting for their graduation day. Whether you've finished 8th grade, high school or college, you should celebrate your graduation in style. The first thing you should take care of is how you will dress for the ceremony. Most people don't know what to wear for such a special occasion and that's why in this guide you'll learn the best graduation outfits.
Graduation Dresses for Women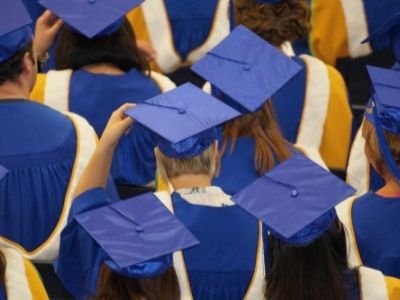 There are plenty of trendy graduation dresses but remember, the event will be photographed and stored for years. Therefore, you have to walk into the ceremony and own the hour. For example, you can go for a sheath dress which is a simple staple dress for young teens. It has straight and narrow cuts that are age appropriate and fit anyone.
Another fantastic option would be a skater dress. Although such dresses are more casual, you can add a glittery belt or a dress with an embellished top to make it formal. You can either go a short-sleeved one or half-sleeved one.
If you're completing college there are so many dresses in store for you. You could for example go for a one shoulder midi dress that's printed in pretty shades. You can also wear a cross front flutter sleeve dress. Such a dress has a twisted fabric material that crosses over the front of the dress, giving it more style. A romper is also something you could wear for your graduation 2022.
If you want to go extra, pick a lace design bodycon mini dress. You can never go wrong with this choice especially if you match it with elegant pumps. Another option would be a floral jumpsuit matched with strappy heels or block heel sandals.
A floral balloon sleeve minidress will also do the trick. The dress should have a V-neck and breezy sleeves to match your graduation gown without overshadowing it. Lastly, an off-the-shoulder maxi dress will ensures everyone has your attention.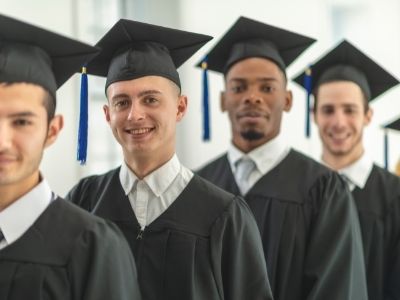 Men are uncomplicated but that doesn't mean they shouldn't dress well for their graduation. Everyone including men deserves to look good and classy on such a special occasion. Whether you're completing your 8th grade or college a man's suit will do it for you. Suits are the most popular way to dress up for special occasions. You can decide to go for a stylish black, grey or navy suit, add a white shirt, black tie and black shoes. Alternatively, you can choose to wear a pair of pants and a jacket for a different look. Make it look better by wearing a bold tie and classy shoes.
Now that the Covid-19 restrictions have loosened up, are you thinking of having a graduation 2022? Contact www.rosetuxedo.com for any outfit of your choice ranging from short dresses to long ones, to different men's suits . The service here goes beyond your expectations and you'll get exactly what you're looking for, with the help of the staff.