[fusion_builder_container hundred_percent="no" equal_height_columns="no" menu_anchor="" hide_on_mobile="small-visibility,medium-visibility,large-visibility" class="" id="" background_color="" background_image="" background_position="center center" background_repeat="no-repeat" fade="no" background_parallax="none" parallax_speed="0.3″ video_mp4="" video_webm="" video_ogv="" video_url="" video_aspect_ratio="16:9″ video_loop="yes" video_mute="yes" overlay_color="" video_preview_image="" border_size="" border_color="" border_style="solid" padding_top="" padding_bottom="" padding_left="" padding_right=""][fusion_builder_row][fusion_builder_column type="1_1″ layout="1_1″ background_position="left top" background_color="" border_size="" border_color="" border_style="solid" border_position="all" spacing="yes" background_image="" background_repeat="no-repeat" padding_top="" padding_right="" padding_bottom="" padding_left="" margin_top="0px" margin_bottom="0px" class="" id="" animation_type="" animation_speed="0.3″ animation_direction="left" hide_on_mobile="small-visibility,medium-visibility,large-visibility" center_content="no" last="no" min_height="" hover_type="none" link=""][fusion_text]
Most Tuxedo and Suit rentals are for men, young and old. While they certainly make most of the Tux rental business, there is also demand for women tuxedo and suit rentals. Rose Tuxedo love's dressing the ladies and were always more than happy to help women for tuxedos, and other kinds of formal wear for any occasions. I should say that suiting a lady takes a little more work than men because of the awesome ladies shapes of all kinds and men too. So working with a local Tuxedo Specialist is always best because of the alterations and different size jackets and more. Shipping a tuxedo or suit out of state for a lady is not easy and not always recommended.
Big time looks coming from the ladies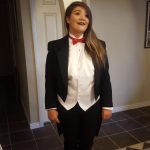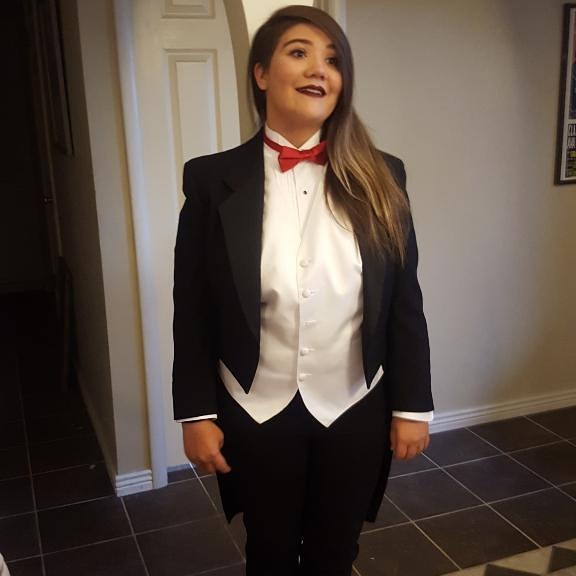 Woman wearing a suit or tuxedo can steal the show and blow everyone away. Tails tux, a top hat, sexy heels and she can look amazing. And that is only the tip of the iceberg for the ladies. Women can really rock a suit and the ways are endless.
When a woman wears a suit or a tux, she shows strength, independence, and knows high fashion. That might be why there's so much of a desire these days for a women to check out renting a tuxedo or suit before buying a dress. The calls have picked up over the years with more and more women calling in and stopping to ask about renting a tuxedo. It's one of our most looked at pages on our web site-Lady Tuxedos.
Tuxedo and Suits for women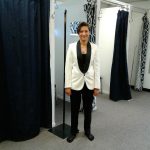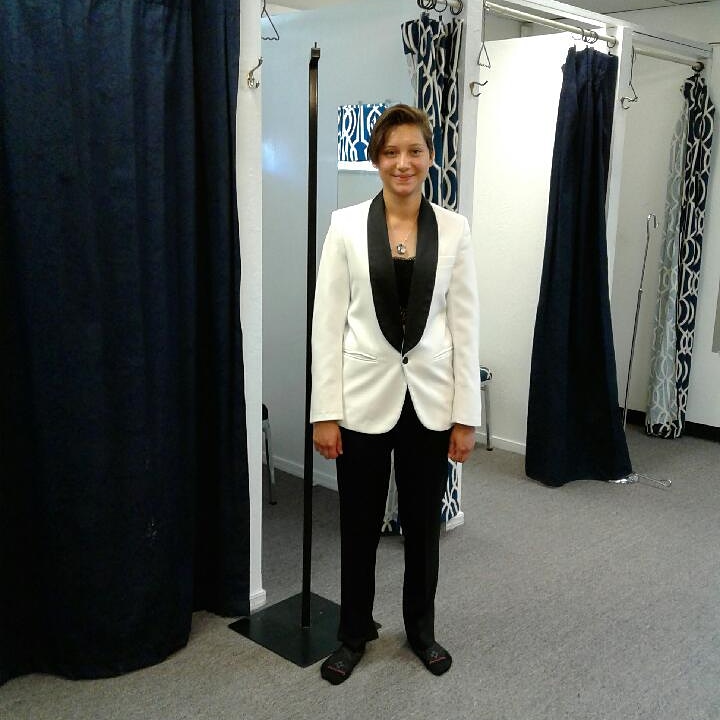 There are many different times when a women might wear a tuxedo, suit usually associated with men's formal wear. There are formal occasions to consider, weddings, graduations, dances, events, pageants, galas. Rose Tuxedo has helped women get fitted for the right tuxes and suits for costume parties, masquerades, parades, weddings and times that are not called for formal.
How to pick the right look for your occasion
Whether it's wedding tuxedo rentals or another occasion, it's important that you get the right suit for the occasion. This means going over color schemes if you're coordinating with others and also considering the cut of the suit and whether it's right for what you're going for. These can be fine decisions and distinctions to make, which is why it's helpful to have us help you, our lady and male associates at Rose Tuxedo can help you find the look you want.
Not as simple as working with men but much more fun ;)
Men's clothing fits differently on men and looks different than it does on women. We will help you in picking a tux or suit and making alterations so that you look awesome. We want you to be so happy with your outfit that you know it when you see it on before you leave our stores. Confidence is the last touch.
The last details matter and we have so many options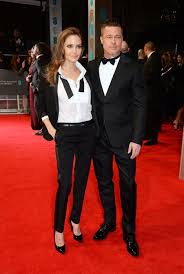 So you found the perfect fitting lady tux or suit not what? Well, you need to add the details to finish it off. If it's a red bow tie or a leopard vest to match your leopard high heels Rose Tuxedo has one of the biggest selections to choose from. I'm sure other Tux specialist will have many choices also. Colored suspenders, vest, bow ties or long ties and top hats and canes you have it all. This is your look and you will love it. Find a Tuxedo operator near you and watch how much fun they have helping you create the perfect look for the perfect occasion. Rose Tuxedo can help call us anytime 602 957-0089 or live chat us now.
[/fusion_text][/fusion_builder_column][/fusion_builder_row][/fusion_builder_container]