It is common to find the bride taking over the entire wedding preparation. The groom just thinks about his tuxedo and his best man in most cases. Even if this is the common occurrence in wedding planning, it doesn't always mean that the groom is uninterested. There are some areas of the wedding in which he is secretly excited about. By knowing what these areas are, brides can have their fiance join in on the wedding planning.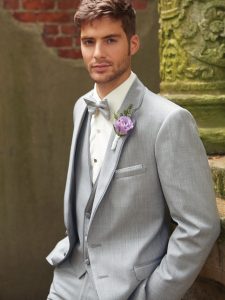 The groom is keen about the preparations and looks forward to the following:
Cake
While he may not express the same concern on your decision between buttercream vs. fondant, it doesn't mean that he isn't interested in the cake. As a matter of fact, he will enjoy the cake testing part of the wedding planning as he will get to try out the cake too. Once he has tried the options, he will be able to give his consent on which one tasted better for him.
Getaway Car
Considering that most guys are into cars, the decision of picking out a bridal car will be something that he would want to be involved in. He will have an idea of which car he would like to use for your wedding day so make sure you listen to his opinion.
Music
If your fiancé loves music, he will be interested in sharing his playlist selection. Make sure you allow him to choose the songs that he would like to be played during the reception. This way, he can dance along to the song that he likes listening to best.
Honeymoon
Another area of your wedding planning that your fiancé can help out with is the honeymoon. Without you knowing it, he may already be thinking of ways he can surprise you during your out of town trip. This is why you should let him be involved in the planning of your honeymoon.
Just like you, your groom will want to look his best during your wedding day. Oh well, who doesn't? This is why he will take into consideration the look of his tuxedo and how well it will fit him. After all, it's his wedding day too!
If you're on the lookout for a tuxedo rental for your fiancé, feel free to visit our collection on options he can choose from! We can help him dress up nicely for the most important events in his life.