Suit Up For Quinceañera Celebrations!
Although the quinceanera celebration is all about the girl, the boys showing up at the party have to match the girls in dressing. Especially when they are included in her court. Guys, you can't just turn up at the most important event of your lady friend's life yet in a pair jeans and t-shirt. You need a suit. Get yourself suited up and do your part in making that day special for her.
Court of honor
In many quinceaneras (quince, for short) there is a court of honor who accompanies the girl of honor alongside her parents and godparents. This group often consists of around 14 boys and girls of the party recipients choosing, half boys and half girls (chamberlanes and damas, respectfully). These boys and girls are expected to dress appropriately ( suits and ties or tuxedos for the boys, prom-style dresses for the girls).
Male and female guests are often expected to dress as they would to a wedding and usually in pastel colors. As with weddings, guest probably shouldn't assume tuxedo . Feel free to ask the parents or the quince girl what the dress code is and plan accordingly. When in doubt, boys; wear a nice suit.
Plan to dress great and look great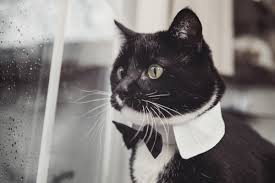 Since a quince usually features a mass service you should at least plan on dressing as you would at a special church service if a dress code is not established. Once the church service is over it's usually appropriate to remove the suit jacket and maybe even the tie. It's wise to keep accessories to a minimum so as not to draw attention away from the quince girl (this goes for guess and members of the court).
What to wear to a quinceanera?
Still unsure as to what level of dress to wear? If you're closely related to the girl you should keep it a little more formal (so definitely a suit and tie) if you're a close friend but not in the court you may still want to wear a suit. If you're a friend-of-a-friend, not a close friend, a distant relative, or a guest of a family member you can probably tone it down a few notches but slacks and a nice shirt never hurts.