Rent a tuxedo – when do you have to do that? Is it when you absolutely need a tuxedo for an occasion but don't have the time to go shopping? Or you're not going to use it regularly and it won't make sense to add it to wardrobe? For example, your wedding.
It could be hard to tell sometimes. But for whatever reason you need to rent a tuxedo, you definitely have to do it right. From the right people. So in situations like your wedding, where you need everything to go right, you only have to dress up and show up. No hassles.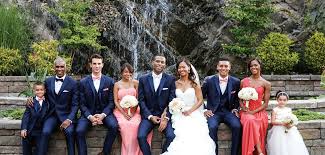 While some grooms may choose to purchase their own tuxedo , many choose to rent one instead. While purchasing a tuxedo may be ideal because you can use it again in the future, is also very expensive. Therefore, if you do not think that you will ever have another time where you will need to wear a tuxedo then it is a waste of money to buy one. In addition, if you are on a tight budget, renting a tuxedo will be a much more affordable option for you. A cheap tuxedo rental doesn't mean a bad tuxedo.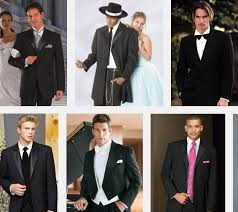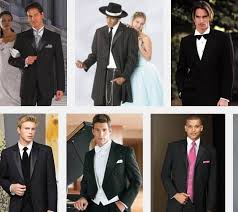 Many people may think that finding affordable tuxedo rentals will be difficult. However, that is not true at all. We make it easy for you to find the tuxedo that you want or need to rent at an affordable price. No matter what your budget is, we have a tuxedo available that you can afford. You will not have to worry about going over your budget and spending more than you have or more than you want to spend.
You won't need to go to a place like Men's Wearhouse that charges high prices to offset their advertising costs and huge building cost. We advertise at bridal shows and on the internet so that we can keep our prices very low for our customers and after 30 years in the Tuxedo rental business in Phoenix and Mesa Arizona we get lots of referrals.
Find the Style and Color You Want
Some people are looking for a particular style of the tuxedo. For example, you may want a coat and tails tuxedo. We carry a variety of tuxedo styles for you to choose from. Are you looking for a particular color of the tuxedo? Perhaps you want a color other than black. With tuxedos available in grey, white, and other colors. We also carry a wide variety of colors for bow ties and cummerbunds and most popular men's formal vest.
Rose Tuxedo has 3 locations in the valley to serve you. That way you can choose a location that is convenient for you so that you do not have to drive a long way to rent your tuxedo. In addition, we can provide last minute rentals if you need one on short notice or have forgotten to order one in advance. We are here to help you find just the right tuxedo for your wedding or another formal event. Contact us today to schedule your affordable tuxedo rentals and fitting! Give us a call now for your next tuxedo rental discount. Call Rose Tuxedos now.