In the world of business, success is usually related to appearance and looks. That's why products with the most elegant and well-colored packages attract buyers and receptionists are usually attractive people. As a businessperson, you understand this and strive to put your company and brand in the best packaging. Because that is your product.
You would also understand that your employees' looks directly affect the way customers see them, and by extension, how they see your company, keep on reading.
Looks Matter in Business
Rose Tuxedo is able to help you out with a wide array of choices in terms of tuxedo rentals or even purchases. It is a good thing that you came to us because we have the highest quality products and the most amazing prices for you and your company.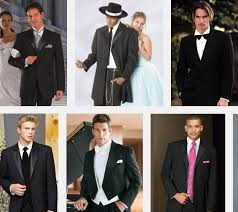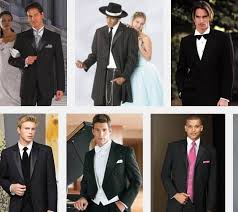 1. A Professional Image Counts
Looks could mean the big difference between the "yes" you want so badly and the "no" that causes you to lose a lot of money in potential profit.
As a well-respected business ourselves, we know exactly just how important it is for your employees to send the right message in terms of image. It is highly important both for your building and your staff to look their best in order to make you look good.
If you want your business partners and clients to think highly of you and your company and if you want them to know that they are dealing with professionals, then your company's image should be as professional and as sharp looking as possible.
2. Looking sharp has never been easier
There's no need to go into janitorial discussions with you because we are certain that you already have this covered. Instead, we are able to help you pick out a tuxedo model for your employees. As we have mentioned before, a tuxedo or any other type of formal wear on your employees will significantly increase your popularity with customers and with business partners alike.
There are plenty of lines of work where tuxedos could improve your image and even increase revenue. In the past, we have worked with caterers, restaurants, hotels, cruise lines, and even with chapels. We guarantee that you too will find our products to your liking.
3. Looking professional without breaking the bank
One other thing that you should know about Rose Tuxedo as a commercial customer is that we are able to offer various discounts and amazing deals. We have the most affordable prices in the area and you can rest assured that with us, you will be able to work around your budget and even save some money.  No matter if you are interested in tenting a tuxedo, 100 tuxedos , or even more, we guarantee the best prices currently available on the market. More than that, if you are looking for an amazing investment, you can even purchase our products for equally amazing prices. It would definitely be the smart choice for your business, especially if you plan on using tuxedos for a longer period of time.
All you have to do is pick up the phone and set up a meeting with our experts. They would be more than glad to help you pick out the right model and sizes for your employees. You can also drop by our stores and see our amazing offers for yourself.
Not convinced you should rent your tuxedos and suits from Rose Tuxedo?
Let's see 5 reasons rose tuxedo is your best choice:
1. Good reputation
As I pointed out earlier, reliability matters. You know how reliable an agency is from customer feedback and overall reputation. What reputation does rose tuxedo have? Rose Tuxedo is rated on Wedding Wire and was voted locally Best Place Rent a Prom or Wedding Tuxedo , three years in a row from the Readers' Choice Awards.  Rose Tux was also voted Arizona Bride's "Best of 2013—Favorite Local Vendor for Grooms Tux, Prom Tux, and Wedding Tux ". That's not a bad reputation.
2. We save you some money
If you do business with us, it's guaranteed you'll save some money. That's one of the advantages of patronizing your neighborhood business. "You sure will love the way you save". If you have been to one of our stores, you must have heard someone say that. Well, that's true, our aim is to make you fashionable and still save you some money. If that isn't cool, I don't know what is.
3. We know our customers' needs
Rose tuxedo is in your neighborhood if you're around Phoenix or Arizona. It is family-owned. Because we're a local business, we keep the community connected. Because we focus on the community, we understand their needs. Rose tuxedo has been in business for over 30 years. So it's safe to say we know what you should wear to prom or weddings in Arizona and even around Phoenix. We are even known for formal attires for the seasons. That's because we know what our customers need.
4. Convenience
You can reach us from the comfort of your homes. Simply reach go to service@rosetuxedoaz.com. We will answer the questions you have about your formal wears. If you are in Phoenix or you live around, our stores are strategically located in areas you can easily access. So give them a call, tell them what you want and they'd have it delivered to you.
5. We will find a fit for you
Size, quality of material, and accessories are important to get the best fit for you. That is not a problem for Rose Tuxedo. We have our own warehouses with an inventory of accessories, tuxes, and suits. So we will make sure the best fit for you is delivered. Rose tuxedo will go the extra mile to get you what you want, in a price you can afford, and deliver it to you at the agreed time.
We have sizes ranging from a boy's size 3 to man's size 74 reg. So we've got you.
Fix an appointment with us at Rose tuxedo to get that quality, fashionable and affordable service you deserve. If you have any questions formal wear related, give us a call. We're glad to be of assistance to you.