Men's Wearhouse vs Rose Tuxedo or most over small Tuxedo shops.
Rose Tuxedo has been in the Men's formal Wear business since 1980. We started with one location on 36th street and Indian School and we currently have 3 valley location. I wanted to write this blog to show some of the unique differences that a small Tuxedo operator has over the big box Tuxedo shops like Men's Wear house. I thought because the Olympics are on I would compare some important things that a Bride and Groom, Prom Students and others want when looking to rent Men's formal Wear.
We learned years ago that bigger is not always better and I'm not writing this blog to put Men's Wearhouse down, I just wanted to share some facts that I know by shopping them and others and having 3 tuxedo shops in Arizona. I have been going to the Tuxedo Convention-IFA for over 25 years and I know what us little Tuxedo Specialist can do for your wedding tuxedos or Prom.
Prices-Men's Wearhouse vs Rose Tuxedo
The Gold Medal goes to Rose Tuxedo and here is why. I shopped Men's Wear house this week for the 2 most popular color and style tuxedos right now. Slim Fit Tuxedos are huge and so is Navy Tux's and Grey Tuxedos. Men's Wear house to rent a Grey or Navy tux complete was roughly $240.00 and that's after you sign up for their Perfect Measurement gimmick. It's their way of putting you in their system so they can send you email specials and mailers. You get $30 off your rental which still makes the fee $210. Rose Tuxedo for the same Navy Blue Tuxedo or Grey rental with everything included is $170. MW gets you for every little fee and it's usually very expensive to rent a suit or tuxedo, check them out for yourself. Like I tell some of our customers that say we at Rose Tuxedo are cheap, maybe it's because others are just way too expensive.
Customer Service-Men's Wearhouse vs. Rose Tuxedo
In my humble opinion the Gold Medal goes to Rose Tuxedo. Why? Because we are family owned and operated and we own all of our tuxedos in state. We can change a coat, pant or alter anything right then in there in every one of our stores with expert tailors. MW inventory comes from out of state every time. They don't have back up inventory in the stores, if something does not fit right and they can't alter it they have to have it shipped out again and that can be scary for a bride and groom or prom student. They may mean well and work hard but there's nothing like having a million dollars of Tuxedo inventory in your local wear house.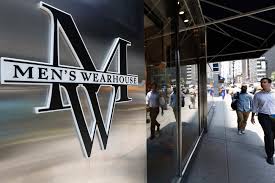 Designer Tuxedos and Styles-Rose Tuxedo vs MW
What I learned when I shopped them for styles and prices is the MW does have some top designer tuxedo brand names but so does Rose Tuxedo. MW has Vera Wang and Rose Tuxedo has Micheal Kors available to them. Both Tuxedo shops have Tuxedo and suit rentals in Grey and Navy blue and of course Designer Black Tuxedos. Rose Tuxedo had a huge selection with over 30 different styles and colors and a catalog that you can order from with another 30 different styles. So we could call this category a tie but I say Rose Tuxedo gets the Gold for more options to choose from.
Location, location, location MW vs Rose Tuxedo