A tuxedo's a type of clothing that instantaneously takes us back, reminding us of milestones and celebrations of the past. Many of us wish we could wear one again to be reminded of that feeling. Regrettably, there are not many occasions to do so. Luckily, however, this year a new tradition begins: The
New Years Eve
Tuxedo.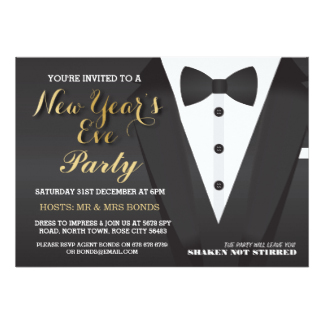 If you think about it, the New Years Eve Tuxedo had a long time coming. A worldwide celebration that's all about fancy dinners, cocktail parties and glamour, new years eve is the perfect excuse to wear something special. However, because new years eve celebrations are usually formal, it can't be just anything that's unique for uniqueness sake. What you really want is something that's fun and looks good, but also conveys a distinct sense of elegance. Designer tuxedo rentals and designer suit rentals can be rented way less than buying and you don't have to worry about your tuxedo fitting next year.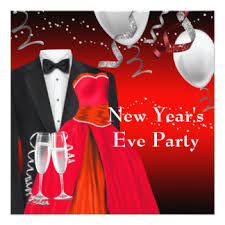 There are very good reasons why tuxedos are a symbol of elegance. First of all, they bring back a time when class and formal styles of dressing were the norm in social situations. For that reason, people subconsciously associate tuxedos with elegance, distinction, honor and dignity. At the same time, however, tuxedos have a celebratory side that can't be denied. This is because, unlike other types of formal suits, they are only worn on special occasions and moments of joy. The result is a perfect combination between formality and fun that's perfect for a new years eve party. Even a nice tuxedo rental for cruise ship vacation.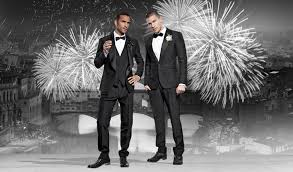 As men, we have to admit we are often overshadowed by women when it's time to dress up. While they put a lot of time and effort making themselves look impeccable, we tend to downplay the whole thing. Since it shows a similar level of effort and dedication, and highlights the fact that you're participating of the celebration, a tuxedo is a fantastic way to show your commitment and enthusiasm. Not only will it make you look sophisticated and dashing, but it will also increase your arm-candy status by various points. With plenty of good looking people looking for a midnight kiss, new years eve may just be the perfect time to elevate your game for New Years Eve Tuxedo rental 2017. Tuxedo rental Phoenix .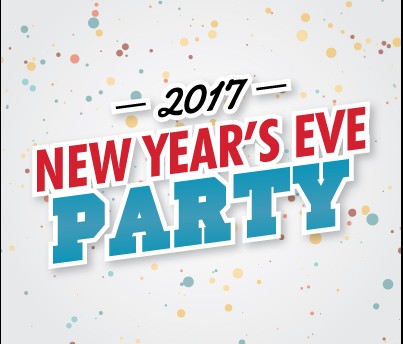 Now, considering it is a special occasion, you will need to adjust your tuxedo to fit it. It may be tempting to try a new fancy style of tuxedo, or a funny variation of the classic style through a funny addition of some sort. You need to resist that temptation at all costs, aiming instead for a timeless and traditional look. However, that doesn't mean you should go for a generic look. Before anything else, make sure the fit and proportion are right for your height, weight and type of body. It's highly important that the jacket, trousers, turn down collar shirt, cummerbund and tie work together as a single unit. With tuxedos, the devil is really in the details, and you need to know how to use that in your favor. If you can afford it, get a made-to-measure tuxedo that complements your body type and, of course, allows you to dance all night and Rose Tuxedo can do that for you at a price that won't break the bank. Same day tuxedo rentals Phoenix www.rosetuxedoaz.com or call us 602 957-0089