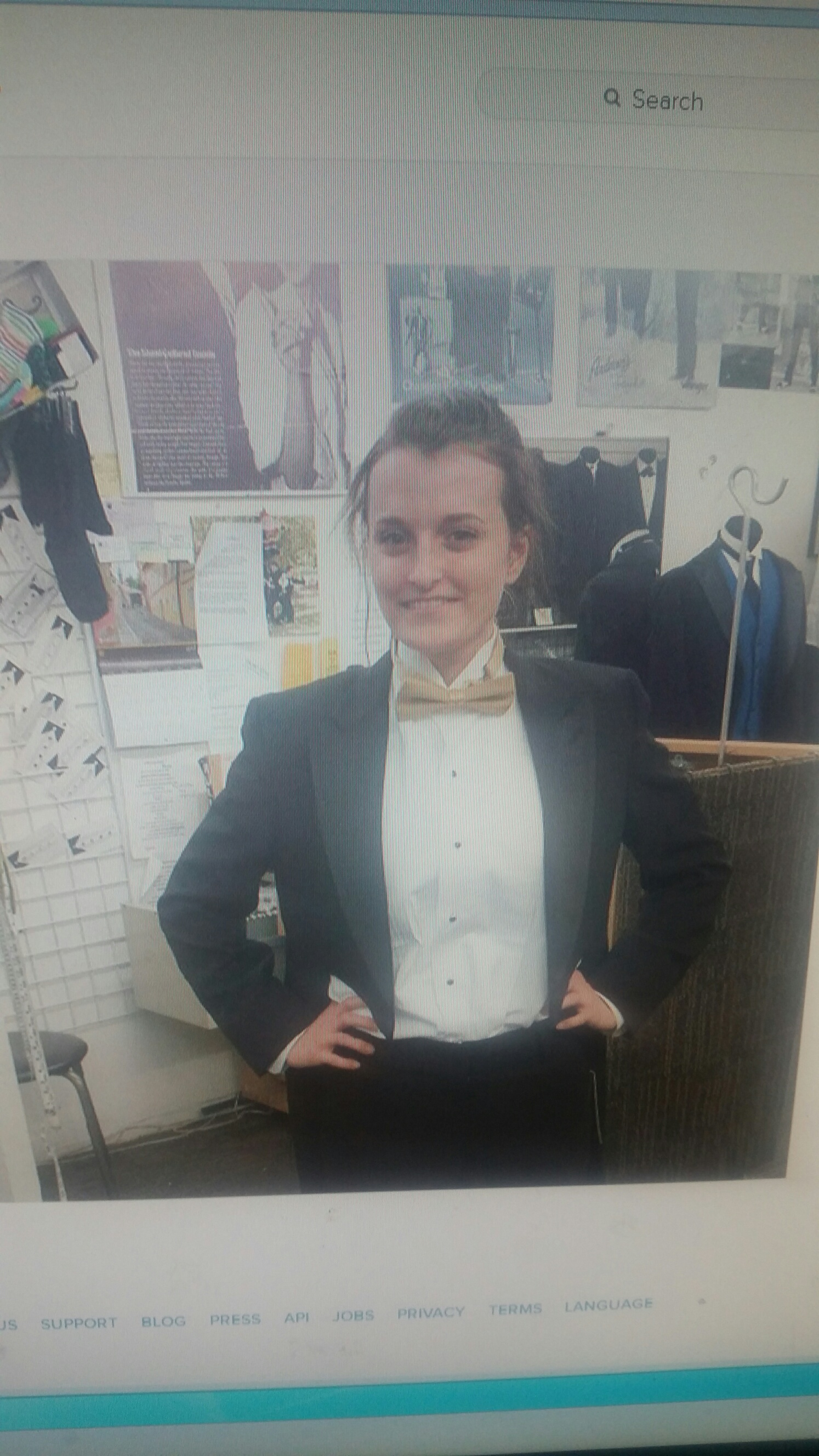 It's 2016 and everyone's saying "New year, new me!" We want to help you mean that! If you want to improve your life, we'd like to help. Today we'll talk about some ways we can help you become the person you want to be by the end of the year (which, to be honest, was maybe the person you've been trying to be for the last few years, we all know how resolutions go).
Look Better/Feel Better: Men look great in suits. Women look great in suits. Everyone looks (and feels) awesome in a suit or tux. Rent or purchase a suit for your next job interview, wedding attendance, birthday party, or any other celebration or outing! Look your best so you can feel your best. Wearing a well-fitting suit is one of the best ways to look and feel better about yourself!
Get Out More: If you have a new(ish) suit, you may find yourself enjoying going out for a night on the town more! Using a three piece suit is a great way to change up your look without hearing "didn't you wear that last time I saw you?" Our Men's Warehouse quality and prices will keep you looking sharp all year! One suit can work in so many ways, by piecing it out and pairing sections with other formal wear, jeans, khakis, and different shirts.
Celebrate More: Having a suit (or being able to rent one quickly and easily) will put a little extra bounce in your step when it comes to celebrating. Someone getting married? Put on a suit and go out for a night on the town. Someone's birthday? Same thing. Hot date? Impress her instantly with a sweet outfit. You'll be looking for excuses to look your best and show off in celebration of how great life will be this year.
Be the Center of Attention (At Least Occasionally): Don't out-do the man of the hour at a celebration, but get some attention for how amazing you look! Especially if you don't often dress us. Make it a special night and look your best to be the envy of all other attendants.
Get the Girl: Women love a man in a suit! That's it. Nothing else to this part.
Try New Things: Whether you're a man who doesn't dress up or a woman who wants to try something different, we can help you pick out the best suits and tuxedos for your needs. Rent a suit for a party, buy some suit pieces to work into your wardrobe (Ladies, think of Ellen!)
Be You: If suits aren't your thing, we get it, but remember that the option is always there and we have tons of options to help you pick out the best one for an upcoming formal event, business meeting, job interview, and more.