[fusion_builder_container hundred_percent="no" equal_height_columns="no" menu_anchor="" hide_on_mobile="small-visibility,medium-visibility,large-visibility" class="" id="" background_color="" background_image="" background_position="center center" background_repeat="no-repeat" fade="no" background_parallax="none" parallax_speed="0.3″ video_mp4="" video_webm="" video_ogv="" video_url="" video_aspect_ratio="16:9″ video_loop="yes" video_mute="yes" overlay_color="" video_preview_image="" border_size="" border_color="" border_style="solid" padding_top="" padding_bottom="" padding_left="" padding_right=""][fusion_builder_row][fusion_builder_column type="1_1″ layout="1_1″ background_position="left top" background_color="" border_size="" border_color="" border_style="solid" border_position="all" spacing="yes" background_image="" background_repeat="no-repeat" padding_top="" padding_right="" padding_bottom="" padding_left="" margin_top="0px" margin_bottom="0px" class="" id="" animation_type="" animation_speed="0.3″ animation_direction="left" hide_on_mobile="small-visibility,medium-visibility,large-visibility" center_content="no" last="no" min_height="" hover_type="none" link=""][fusion_text]
---
[/fusion_text][/fusion_builder_column][/fusion_builder_row][/fusion_builder_container][fusion_builder_container hundred_percent="no" equal_height_columns="no" menu_anchor="" hide_on_mobile="small-visibility,medium-visibility,large-visibility" class="" id="" background_color="" background_image="" background_position="center center" background_repeat="no-repeat" fade="no" background_parallax="none" parallax_speed="0.3″ video_mp4="" video_webm="" video_ogv="" video_url="" video_aspect_ratio="16:9″ video_loop="yes" video_mute="yes" overlay_color="" video_preview_image="" border_size="" border_color="" border_style="solid" padding_top="" padding_bottom="" padding_left="" padding_right=""][fusion_builder_row][fusion_builder_column type="1_1″ layout="1_1″ background_position="left top" background_color="" border_size="" border_color="" border_style="solid" border_position="all" spacing="yes" background_image="" background_repeat="no-repeat" padding_top="" padding_right="" padding_bottom="" padding_left="" margin_top="0px" margin_bottom="0px" class="" id="" animation_type="" animation_speed="0.3″ animation_direction="left" hide_on_mobile="small-visibility,medium-visibility,large-visibility" center_content="no" last="no" min_height="" hover_type="none" link=""][fusion_text]
Need Overnight Tuxedo and Suit Rentals? We Have You Covered.
Are you currently in a bind for a last minute tuxedo or suit? Shop local with us and elect our overnight tuxedo rental service. Rose Tuxedo has three locations in the local Phoenix area that can get you fully dressed in a hurry. One of our trained tuxedo specialists will have you fitted and out our door sooner than you could even finish your order online and better tux rental prices, less cost equals more savings for you.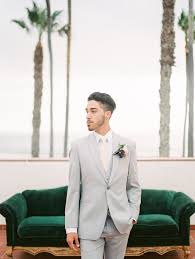 Ordering your tuxedo or suit online can quickly turn into a huge problem. Not only do you risk the poor fit of the suit, but you risk the possibility of the garments being lost or stolen in transit. With our overnight tuxedo rental service at Rose Tuxedo, you will not experience these issues. You will merely experience a quick, efficient fitting that you will be sure to remember. Customer service is a huge metric of ours; therefore, we have a high amount of repeat customers along with their referrals. Men's Wearhouse even sends us last minute customers for Suit rentals and overnight tuxedo rentals .
Not only can we provide this overnight tuxedo rental service for you, but we can service your friends needing a tuxedo or suit at the same time as well. Forget the rush order fees and shipping costs; this is simply part of our already affordable rental fee. Your tuxedo or suit will be steamed upon leaving our store so you will be looking sharp without any effort on your part. As a local business, we are proud to offer a high quality service — without all of the additional costs. We even have woman tuxedo rentals .
We pride ourselves in our ability to service you on a short notice. Our affordable prices and friendly service will be sure to win over your business for all of your future events. The wide variety of tuxedo and suit styles that we have in stock will cater to all of your event needs. We understand trending styles thoroughly, and you will be sure to find the style that you are most comfortable in while obtaining your desired look. Men Tuxedo, kids tuxedos and Ladies tuxedos. Alteration while you wait if needed.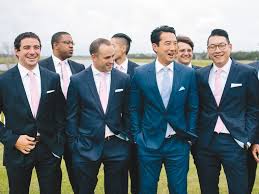 Shopping local with us at Rose Tuxedo will be beneficial to you. Your personalized rental experience will quickly make you realize owning a tuxedo or suit is unwarranted. Renting your garments from us for your random occasions is low maintenance, convenient, and more affordable than purchasing a full set only to wear a few times. Most of our suit sizes constantly fluctuate during the year; therefore, renting prevents you from having to purchase several different sizes of tuxedos and suits. Can you even imagine doing all your wedding tuxedo rentals online? No way, too many mistakes can happen and no tailor onsite to fix the problems or backup formal wear stock. We have it all if you need a Tux or suit rentals. And will go one step further at Rose Tuxedo. If you had a problem with your fitting from a Online tuxedo rental order or a local tuxedo shop will try to fix it or change it at no cost, our pleasure if we can help. Things happen and tuxedo rentals and suit rentals is all we do.
[/fusion_text][/fusion_builder_column][/fusion_builder_row][/fusion_builder_container]