Pantone 2020 Classic Blue for Weddings
Bring back the roaring 20's for 2020 with Pantone 2020 Classic blue. When you think of the 20's, you think of The Great Gatsby theme. With opulent elegance and over-the-top designs of this period, you can't go wrong incorporating this theme into your special day. The color scheme of that period was mainly white and black with touches of gold to add the bling factor. Have you ever wondered what it would be like to keep the elegant charm and simply change the color scheme? How about Pantones 2020 Classic blue for a wedding? Instead of your basic black, why not add a special shade of blue?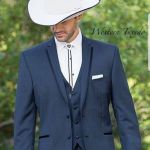 The Pantone color of 2020 is a classic blue. Imagine a Great Gatsby themed wedding with a blue hue. The number of ways to incorporate this color into your special day is as numerous as the stars in the sky.
Let's take a moment to discuss the bridal gown. Now, I know a blue dress may make some brides cringe. There are, however, brides who love to take risks with their wedding dress. If you are an over-the-top bride who doesn't mind the initial reaction of your guests, then why not push the limits with this beautiful blue beauty. If you are a more conservative bride, you may want to stick with the traditional white dress. Always remember, your shoes don't have to be the traditional color. With your rebellious side, you can opt for blue shoes to add a splash of color.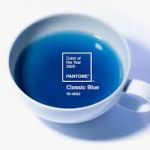 Marie-Antoinette boldly said "let them eat cake". Of course, she was referring to her starving servants who had no bread, but I digress. In any case, a blue 5 tiered cake on your special day would make a bold and beautiful statement for your reception. A beautifully adorned cake with sprinkles, sparkles and flowers would help set the tone for your celebration and give the over-the-top elegance befitting a gatsby-themed celebration. If a blue cake is not your style, try a white cake with a blue filling. That's right ladies, a blue velvet cake will fit the bill nicely. Imagine the surprise of your guess when you cut into the cake.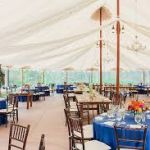 Have you ever taken a moment to behold the beauty of blue flowers? The classic blue hue of flowers gives a sense of mystery and drama. Imagine your bridal bouquet in a beautiful blue color. Some shades of blue are so unique they change colors in the light.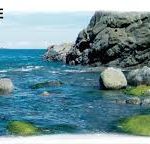 Of course, the gatsby theme is just one idea. The beautiful blue hues would pair perfectly with other colors such as:
Fuchsia
Lemon yellow
Purple (light or dark shades)
Orange
Silver
These are just a few ideas and we haven't even begun to discuss how this color can be incorporated with the groomsmen 's attire.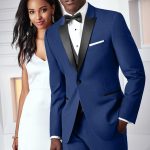 The Pantone color of 2020 is sure to turn heads this wedding season. As we transition from the living coral color of 2019 to the classic blue hues of 2020, we are certainly waiting with great expectation to see how blushing brides will use this color to make their special day a most memorable occasion.