Men's Sport Coats
Sport Coats are highly under rated and if you ever decide to sport one you'll realize you've made a good choice. It doesn't matter what kind of man you are whether you're blue collar worker or the man at the office there are times when sport coats are the go to style for occasions. Even better they can be worn all year round from fall to summer. With semi causal dress this coat style will quickly turn your image into the formal style you may be looking for.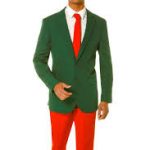 Late fall and early winter
Is the perfect time to sport a well designed coat. The weather is cooler and typically dryer allowing ideal climate to put on a nice formal look. The best part about this time of year is that it allows you to wear a wool coat. There are countless designs in wool and should be highly considered as you will be comfortably warm on those brisk mornings and evenings. The styles vary from button pattern to the collar design with many color schemes to choose from. Wool is probably the best choice for fall and winter, however there are other coat styles made in cotton and polyester.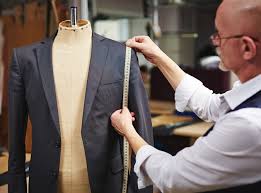 When the summer months unfold
They can bring about occasions like weddings light weight fully cotton coats are suitable in warmer weather. If Tuxedo's and suits are not an option go with sport coats which easily fill the void while attending formal weddings. There are plenty of coats made of cotton and are just as nice as suit jackets. This simple style of coat can be easily equipped with an array of dress shirts and trousers. Depending on formal, semi-formal, or casual event you could probably wear a coat in all three circumstances. Tuxedo's are in most cases strictly for very formal attendance and it is highly suggested to leave it to the professionals when being fitted and tailored.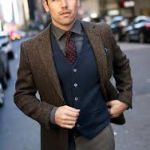 Formal wear in this day and age has evolved
Coat designs have created many styles and fashions. Compliments you'll receive will surprise you when wearing a jacket that doesn't match your trousers. This has become a popular style as coats now have a wide variety of colors and patterns. Windowpanes, houndstooth, plaids, and bold herringbones are just a few designs to choose from while creating your individual appearance. With choice of pattern and color this style of coat can be single breasted or double equipped with varying button patterns and sleeves. The choices are endless and may be worn with a variety of pant styles and shoes. Jeans can be worn with sport jackets while keeping a crisp look without over doing it. Unlike suits this style of coat offers endless opportunity when you decide to take the next step in your cool, calm, and collected appearance.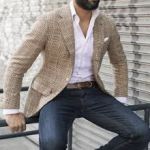 There is nothing wrong with tuxedos and suits and you'll find plenty of options at Rose Tuxedo inside their three locations in Arizona. If semi-formal is your fit then contact Rose Tuxedo for your next sport coat.