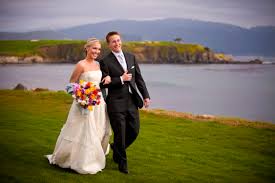 At Rose Tuxedo we love helping our clients have the wedding of their dreams. This is why we offer the best prices, the biggest selection of colors, cuts, and styles, and why we offer online shopping as well as in-store services. Today we'd like to point out some reasons having a winter wedding is a great!
Cooler temperatures: In Arizona, we don't have incredibly cold winters like some other states. Temperatures drop (especially at night) but with our low precipitation rates, you almost never see snow outside of the mountains and we don't have much rain! This allows for greater variety of venues for our Arizona residents (as compared to our friends and family in colder states in the Winter). This also means your guests won't be sweating in an outdoor venue in a three piece suit. You have so many options for comfort and warmth without having to consider sweating or heavy coats.
Venue options: A lot of people, even in this area, would rather have their weddings during the Spring and Summer (and sometimes Autumn), so you may have a greater selection of great venues for your celebration than you would during the warmer seasons. This leads to lower prices, better deals, and more options for dates and times!

Beautiful!!

Christmas Time: This can be a blessing or a curse. Some family members may be saving up their vacation time for Christmas travel, but you may also be able to get more people to come if you have your wedding close to the peak travel times. Sure, travel costs may be higher, but if people are already taking time off to travel, you may be able to convince a couple more friends and family members to see you on your special day. This is also a great time to have a wedding if you have children or college students you wish to have in attendance. They'll already have at least a week (or much longer) off during December, so there will be no excuse for them not to come!

White Winter Wonderland: The dress is white, so why not add some classy white Christmas lights (which are sold in abundance this time of year, so stock up!) and add some beautiful snowflake designs into the décor. Your wedding decorations can then double as Christmas decorations when you're done.
Rose Tuxedo would like to help you celebrate your wedding by providing the best suits and tuxedos available. We have a great variety of cuts, colors, sizes, and styles, including three piece suits and tuxedos with cummerbunds or other accessories!
Stop by today for a fitting or use our online form to order your suit or tuxedo today!