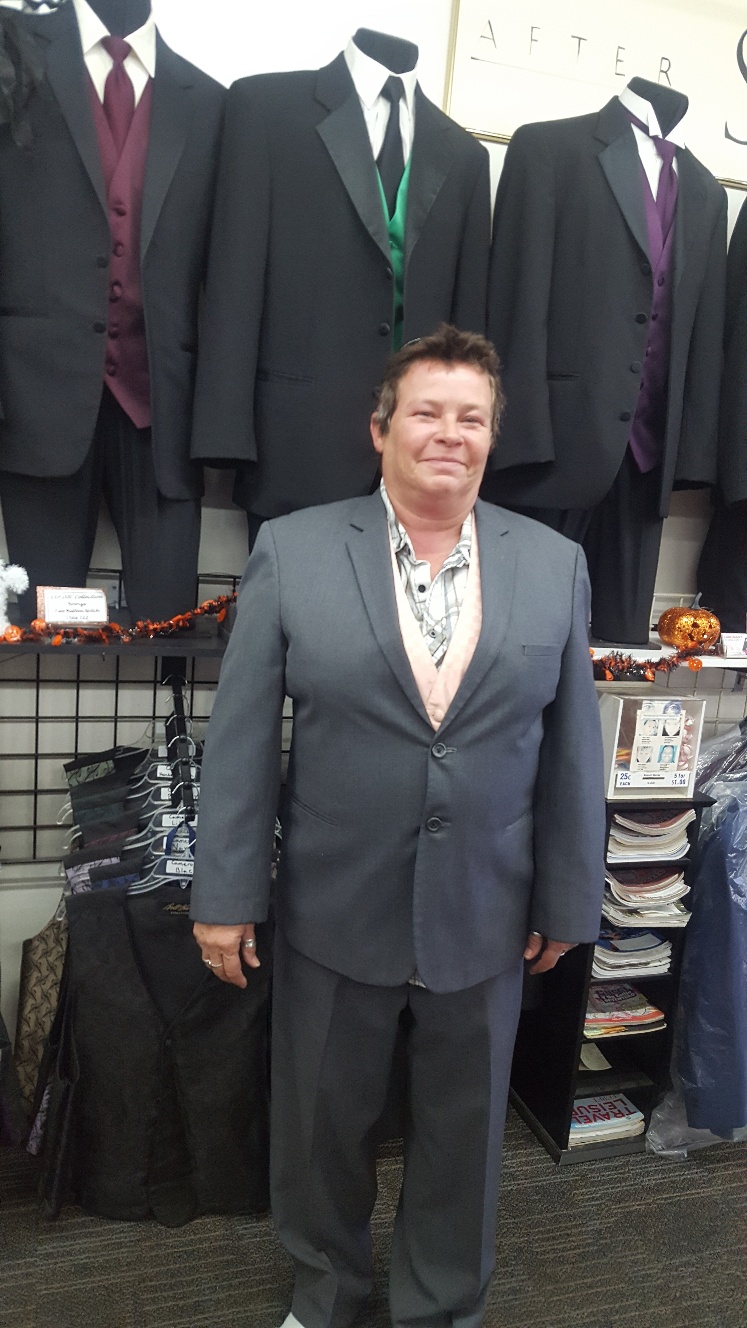 Are you a plus-size gentleman on the hunt for the perfect tuxedo? Look no further! We understand that selecting the right tuxedo can be overwhelming, especially when you want to look your best. But fear not, we are here to help! In this blog post, we will take you through everything you need to know about selecting an ideal tuxedo based on your body shape and size. From understanding the basics of a tuxedo to selecting the right fabric and color, we have got you covered. We will also guide you through choosing a flattering cut, avoiding common mistakes, and offer tips to enhance your look. Plus, we'll tell you where to rent or buy a plus-size tuxedo in Phoenix. So sit back, relax, and let us help you find that perfect fit for your special occasion.
Understanding the Basics of Men's Tuxedo Rentals
When it comes to understanding the basics of men's tuxedo rentals , it's important to start with the foundation. A well-fitted tuxedo should not only make you look great but also feel confident and comfortable.
Let's first talk about the different components of a tuxedo. A typical tuxedo consists of a jacket, trousers, shirt, and accessories such as a bowtie or cummerbund. When selecting these pieces for your rental, pay close attention to their fit. It's essential that the jacket is not too tight or too loose around your shoulders and chest. Opt for a cut that allows for freedom of movement while still maintaining a sleek silhouette. The trousers should be tailored to sit comfortably at your waist and fall smoothly without any bunching or sagging.
What is a Tuxedo?
A tuxedo is a formal ensemble that includes a jacket, trousers, and specific accessories. Made of high-quality materials like wool or satin, it exudes elegance and sophistication. Classic elements of a tuxedo often include a shawl collar or peak lapels, complemented by a bow tie and cummerbund or vest.
Differentiating Tuxedo from a Suit
When it comes to selecting the ideal attire, it's crucial to understand the differences between a tuxedo and a suit. Tuxedos are specifically designed for formal occasions, with unique style elements such as satin lapels and a satin stripe down the trousers. On the other hand, suits are more versatile and typically worn for business or semi-formal events. Additionally, tuxedos are traditionally worn with a bow tie, while suits can be worn with a necktie. By differentiating between the two, you can ensure that you choose the right attire for any occasion.
Importance of Size in Tuxedo Selection
Properly fitting tuxedos are essential for a polished and comfortable look, especially for plus-size gentlemen. Ill-fitting tuxedos can detract from your overall appearance, while the right size enhances your body shape and proportions. To ensure a flattering and perfect fit, accurate measurements are key. Don't underestimate the importance of size when selecting a tuxedo for any formal occasion. It's time to look your best and feel confident in a perfectly tailored tuxedo.
Why Size Matters?
Properly sized tuxedos enhance confidence and comfort. I'll-fitting ones can restrict movement and cause discomfort. A well-fitted tuxedo accentuates your best features, creating a polished look. Plus-size gentlemen deserve perfectly fitting tuxedos for a sharp and stylish appearance. Size matters in setting the foundation for this.
Tuxedo Styles for Plus-Size Men
Plus-size men have a variety of tuxedo styles to choose from, catering to their individual preferences and body shapes. Classic options like single-breasted and double-breasted tuxedos are timeless and flatter all body types. For a more contemporary look, slim-fit and tailored tuxedos offer a modern twist. Plus-size gentlemen need to explore different tuxedo styles to find the one that suits them best. Go ahead and rock your wedding date or prom night with confidence and style.
Classic Tuxedo Styles
Classic tuxedo styles, such as the single-breasted option, offer a timeless look that never goes out of style. Double-breasted tuxedos exude an air of elegance and sophistication, making them perfect for formal occasions. For a distinct and refined appearance, consider shawl collar tuxedos with their rounded lapels. These traditional styles are versatile and suitable for various formal events, providing a tried-and-true option for plus-size gentlemen. Embrace the classic charm of these lapel tuxedo styles and make a statement at your next special occasion.
Modern Tuxedo Styles
When it comes to modern tuxedo styles, several options can provide a sleek and contemporary silhouette for plus-size gentlemen. Slim-fit tuxedos offer a streamlined look, while tailored tuxedos are customized to fit your body shape perfectly. Two-button tuxedos provide a modern and stylish appearance. Additionally, modern tuxedo styles often feature updated lapel designs and unique details, allowing plus-size men to showcase their personal style confidently.
The Role of Fabric and Color in Tuxedo Selection
When selecting a tuxedo, it's crucial to consider the role that fabric and color options play. The fabric choice not only impacts the overall look but also the comfort of the tuxedo. Fabrics like wool and velvet offer different textures, allowing you to choose the level of formality that suits your style. While classic tuxedos are typically black or midnight blue, modern options come in a variety of colors, providing the opportunity to customize your tuxedo to your preferences. Choosing the right fabric and color options can elevate your ensemble and leave a lasting impression.
Choosing the Right Fabric
When it comes to choosing the right fabric for a tuxedo, there are a few key factors to consider. Opting for lightweight fabrics is important for comfort and breathability. Fabrics like wool or a wool blend can provide a classic and sophisticated look. Look for fabrics with a bit of stretch for added comfort and ease of movement. Choosing a fabric with a subtle pattern or texture can add visual interest. Avoid shiny fabrics that may draw attention to areas you want to minimize.
Selecting the Perfect Color
When selecting a tuxedo, it's important to choose the perfect color that flatters your figure. Stick to darker colors like black, navy, or charcoal for a slimming effect. For a modern look, experiment with different shades of gray. Consider opting for a monochromatic look by choosing a tuxedo in a similar shade to your shirt and accessories. Add pops of color with accessories like a pocket square or bow tie, but avoid bright or flashy colors that may draw attention to areas you may want to downplay.
Tips for Choosing a Flattering Cut for Plus-Size Men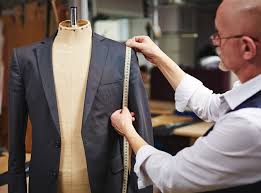 When selecting a tuxedo for plus-size gentlemen, there are a few tips to keep in mind that can help you find the most flattering cut. To create a more streamlined and elongated look, opt for a single-breasted jacket. Look for jackets with a higher button stance to create a longer and leaner appearance. Choosing a jacket with a slightly longer length can also help balance out your proportions. Consider a shawl collar or peak lapel for a more flattering neckline. Lastly, it's best to avoid double-breasted jackets as they can add unnecessary bulk.
Single-breasted vs. Double-breasted Tuxedos
When it comes to selecting the ideal tuxedo for plus-size gentlemen, one important consideration is whether to go with a single-breasted or a double-breasted style. Single-breasted tuxedos offer versatility, allowing you to dress them up or down for different occasions. Plus, they create a slimmer silhouette, making them a flattering choice for plus-size men. On the other hand, double-breasted tuxedos make a bold and statement-making statement, but they can add width to the chest and stomach area. Ultimately, your choice should depend on your body type and personal style.
Jacket Styles that Complement the Plus-Size Figure
To find the perfect jacket style that complements a plus-size figure, consider a few key factors. Look for tuxedo jackets with structured shoulders to create a more defined upper body shape. Opt for a slightly tapered waist to accentuate your natural curves. A longer jacket length can create a lengthening effect while opting for a single vent or no vents provides a cleaner and more streamlined look. Lastly, avoid jackets with excessive padding or shoulder detailing that can add unnecessary bulk. Follow these tips to achieve a flattering and stylish look.
The Do's and Don'ts for Plus-Size Tuxedo Wearers
When it comes to selecting a tuxedo as a plus-size gentleman, there are certain do's and don'ts that you should keep in mind.
Do choose a tuxedo that fits well and flatters your body shape.
Don't be afraid to experiment with different styles and colors to find what suits you best.
Do Pay attention to the details, such as proper grooming and accessorizing.
Don't try to hide your size with oversized or ill-fitting clothing instead embrace your confidence and own your style.
Common Mistakes to Avoid
When it comes to selecting a tuxedo for plus-size gentlemen, some common mistakes should be avoided. One of the most important things to remember is to avoid wearing a tuxedo that is either too tight or too loose. Proper tailoring is crucial to ensure a perfect fit that flatters your body shape. Additionally, it's best to steer clear of tuxedos with distracting patterns or excessive embellishments. Grooming and personal hygiene should not be overlooked, as they play a significant role in enhancing your overall look. Lastly, it's important to avoid wearing outdated or mismatched accessories. By avoiding these common mistakes, you can ensure that you look your best for any special occasion.
Essential Tips to Enhance Your Look
To enhance your look in a tuxedo, pay close attention to the fit and consider tailoring if necessary. Accessorize with a pocket square or boutonniere to add a touch of personal style. Grooming is key, so make sure your hair is well-kept, your nails are clean, and your shoes are polished. Stand tall with good posture to exude confidence. Most importantly, choose a tuxedo that makes you feel comfortable and confident. A pocket square (A.K.A. handkerchief) can be worn in your tuxedo jacket's breast pocket for added coordination and flare.
Where to Rent a Tuxedo in Phoenix?
Looking for a place to rent a tuxedo in Phoenix? Look no further than Rose Tuxedo. With a wide selection of plus-size tuxedos, expert guidance, and a range of colors and styles, renting from Rose Tuxedo is convenient and hassle-free. Experience exceptional customer service and attention to detail.
Rose Tuxedo: Your One-Stop-Shop for Plus-Size Tuxedos
At Rose Tuxedo, we specialize in providing tuxedos for all sizes, including plus-size options. With our extensive experience and expertise, we can help you find the perfect tuxedo to flatter your figure. Choose from a variety of styles, colors, and accessories to customize your look. Our hassle-free rental service and excellent customer service ensure a smooth and enjoyable experience. Trust Rose Tuxedo to provide you with a quality tuxedo rental service that will make you look and feel your best.
Renting vs Buying a Tuxedo: What's Better for Plus-Size Gentlemen?
Renting a tuxedo offers more options for plus-size gentlemen, allowing flexibility in style and color choices. It eliminates the need for alterations, ensuring a perfect fit. Plus, renting is cost-effective for occasional wear, with rental companies offering a wide range of sizes to accommodate all body types.
The Benefits of Renting a Tuxedo
Renting a tuxedo is a smart choice for plus-size gentlemen, especially when it comes to saving money and accommodating the groomsmen . Not only does it provide access to high-quality designer brands like Calvin Klein and Generation Tux, but it also offers tailored fitting options to ensure a perfect fit. With the convenience of online tuxedo rental services, you can easily have a tuxedo delivered to you well before your wedding and within your budget. This allows you to stay up-to-date with the latest fashion trends without committing to a purchase. Rental companies even provide accessories and additional services to complete your look, offering a wide range of rental options for grooms, groomsmen , kids, and guests. So why buy when you can opt for a tuxedo rental? It's a great option for groomsmen too, as it costs less and ensures uniformity throughout the wedding party.
How long in advance should you rent your Tuxedo?
To ensure availability and avoid last-minute stress, it is recommended to rent a tuxedo 4-6 weeks before the event. Booking early allows for any necessary alterations and provides peace of mind. Additionally, planning gives more options in style and color choices.
Conclusion
In conclusion, selecting the ideal tuxedo for plus-size gentlemen requires attention to detail and a focus on flattering cuts and styles. Understanding the basics of tuxedos, measuring for size, and considering fabric and color are essential steps in finding the perfect fit. It's important to avoid common mistakes and follow tips to enhance your look. If you're in Phoenix, Rose Tuxedo is your one-stop shop for plus-size tuxedos, offering a wide range of options to suit your style. Renting a tuxedo can be a convenient and cost-effective choice, ensuring you have the perfect ensemble for any special occasion. Remember to plan and book your tuxedo in advance. If you have any questions or need assistance, don't hesitate to get in touch with our expert team.