How Not to Suck at Prom (Part 1)
It's prom season. This is probably the highlight of your high school experience. You want to get everything right, from a cool tux to a gorgeous date. You may even be worried that you will not get it right. Probably, you wish you have a checklist, so you would just know what to do exactly. Rest assured, you are not alone in your worries. These are the concerns of every guy that cares about enjoying their prom. I had those worries too, but I did just fine.  Let me help you create that checklist and show you how to attain the 100 percent.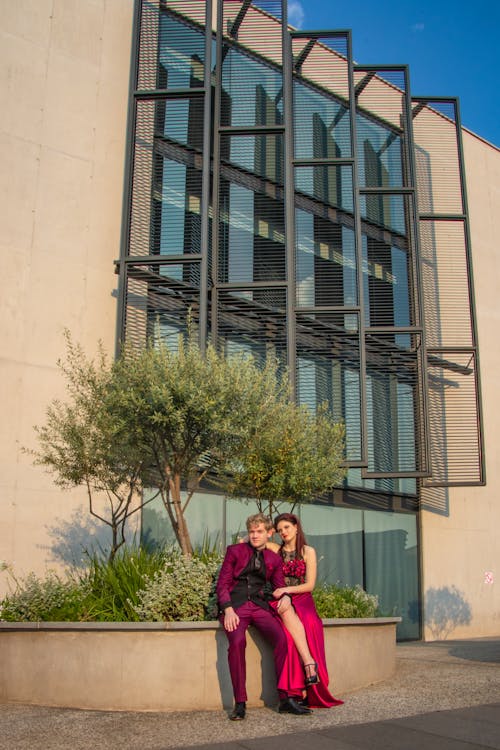 Checklist 1: Finance
You need money to enjoy your prom. If your parents are not going to finance it, It's best you start saving money several months to prom. Things like renting a tux , hiring a limo service and dinner reservations require money. You do not want to be short of money when you really need it. So start saving.
Checklist 2: Prom Date
You may prefer going as a group if so, you do not need a date to the prom. But if you want a date to the prom, pay attention to the following details
Finding a prom date: If you have a girlfriend, naturally you would go with her. If not, you could consider going with a friend or a crush. Either way, ask someone you know you would have a nice time with.
Asking a girl to prom: You have two ways you could do this. You could use a straightforward approach or an elaborate one. Either works. For a straightforward approach, you could simply pull the girl aside and say "would you go your prom with me?" Or you could go all out, creative invites, chalk writing on driveways and treasure hunts. Well I did, I'm quite a romantic. And it worked for me. If the girl you ask says no, chin up and ask someone else.
When to ask: Ask her a month or two before prom. It gives her time to plan her outfit properly. Believe it or not, girls take prom very seriously.
Checklist 3: Rent a Tux
This is very important. Think about it, you have a prom date. She would want to look her best and she definitely expects the same of you. So visit a tux rental shop. It's always better to go with a classic look as prom is a formal occasion. This does not mean you cannot experiment, but remember, you have a date. Do not freak her out.  It's important you communicate with your date so you would know her colors and incorporate it into little details like your pocket square and socks. Rent a tux that is the best fit for you. Keep it simple and classy.
And this is where Rose Tuxedos can help you. Walk into one of our stores in Arizona and get yourself a nice tuxedo . Even if you're out of state, we can still cater to your needs: check here.
In our next blog post, we will talk about the other 7  checklists so you can get 100% perfection in Prom 2019.