[fusion_builder_container hundred_percent="no" equal_height_columns="no" menu_anchor="" hide_on_mobile="small-visibility,medium-visibility,large-visibility" class="" id="" background_color="" background_image="" background_position="center center" background_repeat="no-repeat" fade="no" background_parallax="none" parallax_speed="0.3″ video_mp4="" video_webm="" video_ogv="" video_url="" video_aspect_ratio="16:9″ video_loop="yes" video_mute="yes" overlay_color="" video_preview_image="" border_size="" border_color="" border_style="solid" padding_top="" padding_bottom="" padding_left="" padding_right=""][fusion_builder_row][fusion_builder_column type="1_1″ layout="1_1″ background_position="left top" background_color="" border_size="" border_color="" border_style="solid" border_position="all" spacing="yes" background_image="" background_repeat="no-repeat" padding_top="" padding_right="" padding_bottom="" padding_left="" margin_top="0px" margin_bottom="0px" class="" id="" animation_type="" animation_speed="0.3″ animation_direction="left" hide_on_mobile="small-visibility,medium-visibility,large-visibility" center_content="no" last="no" min_height="" hover_type="none" link=""][fusion_text]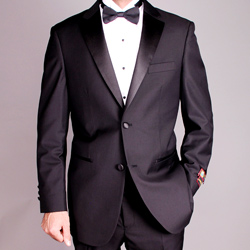 Rose Tuxedo Rentals in Avondale AZ
There are going to be times in your life that you are going to have to rent a tuxedo.  Until you can afford to have one of your own, you will have to rent.  Rose Tuxedo serves the Phoenix area, including Avondale, AZ, and is the place to go for all your formalwear needs. Even if you already own a tux , if you are in a wedding party, you can be pretty sure the bride will not choose the style of tuxedo that is the same as the one you already have.  Never worry, one of the most established companies in the country is right here in Arizona and they have you covered.
You won't be using Rose Tuxedo just for wedding gear.  They have every kind of formal attire and can outfit you for that art gallery opening, or that prom, or for your son's Bar Mitzvah.  This is your one stop shopping place for formal wear, only you don't have to buy.  The rental fees at Rose's are extremely competitive, and the service you get will be out of this world. Whether you are a groomsman, father-of-the-bride, king of the high school dance, or star of the spring musical at the Phoenix Community Theater, Rose Tuxedo serving Avondale, AZ and the greater Phoenix area, is where to go.
Luckily, there are many locations in the Phoenix area to cater to your every need.  They have wedding consultants to assist the bride in her planning.  They have on the spot alteration capability. And they have any size formal shoe you would like to rent. This is a family business that has enjoyed making its customers happy.  They want to beat the price of rental offered by the big chain stores.  They want to give you discounts, like groom's fee paid with the rental of five other groomsmen tuxes.  They want you to be a satisfied customer and spread the word about their long-standing, friendly, hometown store.
Rose Tuxedo serving Avondale, AZ, will often run a discount for your particular city.  You may not even know the discount is going on, and , Boom!, just because you live in Avondale, for instance, you get a 10% discount.  That's what a community store can do for you that the big box stores can't.
Because of their huge inventory, they can fit a person in one day's time.  That is unheard of in most cases.  Their in-stock suits, tuxes, ties, vests, and shoes are at their warehouses.  Short notice is O.K.  When you trade with Rose Tuxedo, Arizona, you are trading with the best.[/fusion_text][/fusion_builder_column][/fusion_builder_row][/fusion_builder_container]