Finding the perfect wedding tuxedo for your big day can be a difficult process when you haven't shopped for one before. Men do not typically think about the wedding tuxedo style that they want until they first walk into a tux shop. Here are a few questions you can ask yourself before starting your tuxedo shopping experience for your Arizona wedding: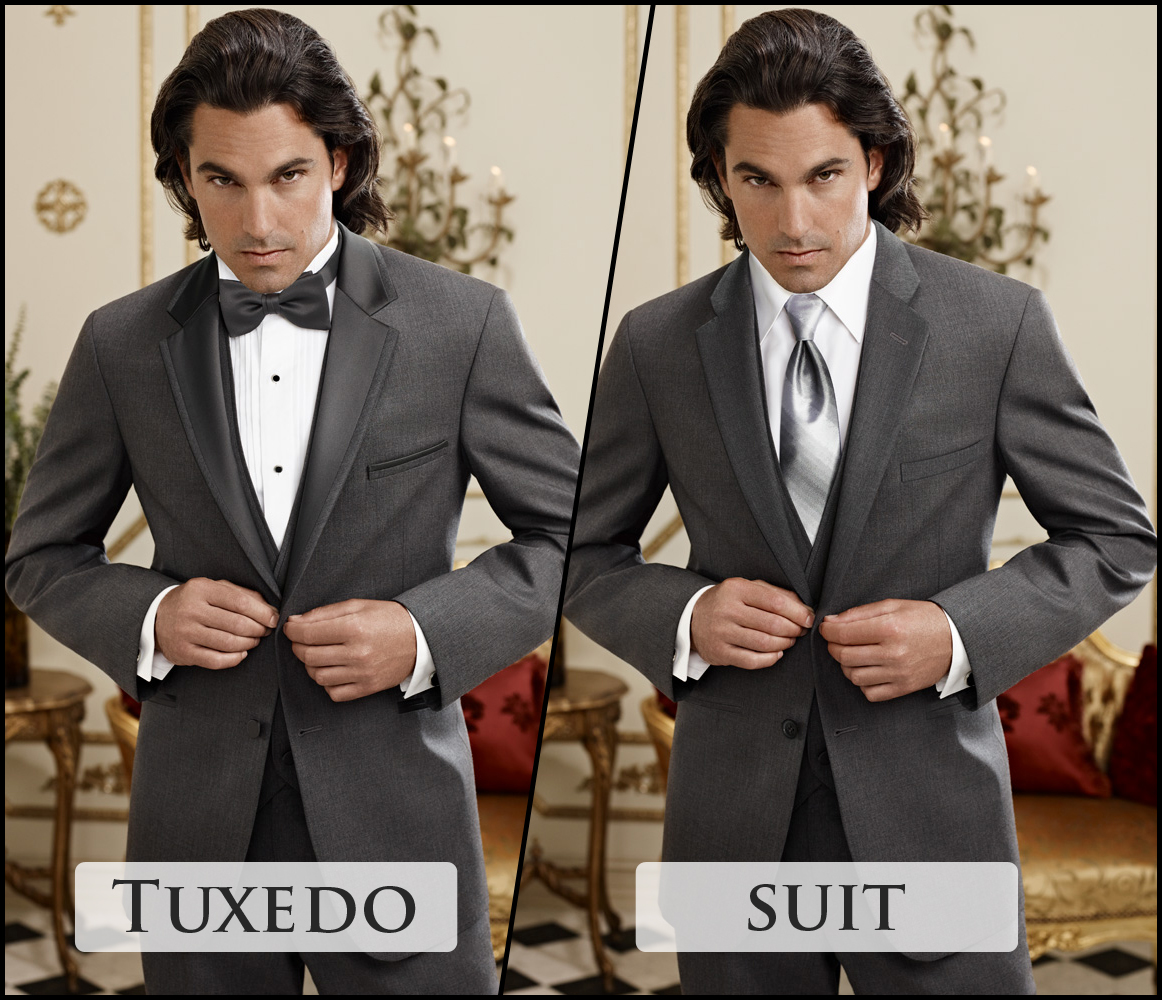 1. Do you want a tux or a suit?
Your fiance will be the one who will know the exact answer to this question. If you are having a formal wedding, you and your groomsmen will almost always be required to wear tuxedos . If your wedding is semi-formal, a dark suit with an off-white shirt is the perfect choice. For destination or summer weddings, khaki and white suits are the popular choice.
2. Which style is the most appropriate?
If you are having a semi-formal wedding you can wear a dark tuxedo with a bow tie and vest. If you are choosing a dark suit, a white or off white shirt will be perfect for the spring, fall and winter. Khaki and white suits are great for a summer wedding. For a formal wedding, your best bet is the standard black tuxedo with a white shirt. You can add a bow tie or necktie, a pocket square, and a vest too. Some grooms choose cummerbunds and tailcoats for more traditional weddings.
3. Should you rent or buy your tux?
The first thing to consider when answering this question is whether or not you might wear it again. If you don't think you will within the next few years you should definitely rent so you can save money. If you choose to buy your tux, try to stick to a more traditional style that will be on-trend for many years. Remember that renting a tux will generally cost a third of the amount it would be to buy.
4. What color should your vest or tie be?
If you want to stray from the traditional black and off-white colors, be sure to get your bride's opinion. She can help you choose the perfect color that will go with the theme and color palette of your wedding. Bring samples with you to the store so you can find the perfect color.
5. Should your groomsmen have different tuxes?
Many wedding parties differ from the groom nowadays. One option is to choose a variation of colors in the vest and tie. You can also wear different boutonnieres or accessories.
For more help with your wedding tuxedo for your Arizona wedding selection, check the available options at Rose Tuxedo.