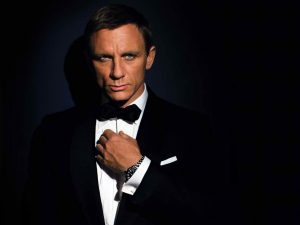 Rose Tuxedo Serving Mesa, AZ
Rose Tuxedo is one of the most well-known businesses in Phoenix, AZ.  It should be since it has been around for 30 years.  Not only that, but the owner, Angelo, has an uncle who has been in the tuxedo business for many years in Michigan, President's Tuxedo.  Rose Tuxedo was named after Angelo's mother, Rosanne.  This is a family business with a heart of gold and the know-how to take care of their customers in a way that is not available at the big chain stores.  Home-grown and home-bred, Rose Tuxedo knows what you need when you need it, quite literally.  They have huge warehouses full of inventory that assures you that you can get what you desire in suits, tuxedos and shoes.  They also have "on the premises" alterations, so if you need it in a hurry, that is no problem.
Since guys usually don't know that much about formal attire (apologies to those of you who do, and we know you are out there) Rose has consultants who will help you, or "the lady in charge", in almost any way you need them.  Right down to your boutonniere (the flower you wear in your lapel) they know what is acceptable and they will assist you in a cooperative and gentle manner.  You never have to make an appointment.  You can walk into any of their locations at any time and receive the help and advice you need.  If you would rather make an appointment, give any of their locations a call, and they will set that time aside. All store numbers are on the website and when you call you will feel welcome and be put at ease.
If you are a gentleman and you think it might not be so very much fun to visit a formalwear store, here are some reasons you are wrong about that:
1.  Rose Tuxedo carries Western Tuxedos as well as the James Bond type.
2. If you're the groom, you can help pick out the tuxedos and get yours fitted to the maximum degree.  Can anyone say "Hunka Burnin' Love"?
3. If you have too many hot wings before the wedding and you might have gained a little around the waist, Rose can re-alter your tux in no time at all.
4. If you're not sure what to expect at the formal affair for which you are getting your tuxedo , you can be sure someone at Rose Tuxedo, serving Mesa, can fill you in on what you should do and how you should act.  No one will ever know you were completely in the dark.
5. You might get to see what color and flavor the cake will be when the bride is planning with the consultants.
So, you see that Rose Tuxedo is your place to rent or buy tuxedos , suits, and shoes for formal occasions.  Plus, now you see that visiting Rose Tuxedo can be FUN!
Rose Tuxedo Hours
Rose Tuxedo Tuxedo AZ
Roses Tuxedo Mesa AZ
Rose Tuxedo Rental Mesa
Rose Tuxedo Rental
Rose Tuxedo Rentals Phoenix
Rose Tuxedo Beverly Hills
Angels Tuxedo Phoenix