Thinking about how you can put the last touches on your summer wedding?
Summer is the most famous season to say 'I do'. The great climate, blooming blossoms and greenery, and pretty themes are only a portion of the many reasons summer weddings are superb. With loads of weddings occurring among June and August, you'll need yours to stick out, which is the reason we've arranged the best summer wedding ideas – some classic, and some innovative and surprising that your guests will love!
The wedding day is the one that each bachelor holds back to observe in his life, and clearly one has contributed a ton of dreams and fantasies on the day of one's marriage. There are many things one is worried about on one's big day and the wedding dress bothers one's personalities the most. Either it's the lady of the hour or the lucky man. The wedding dress must amaze in both the cases. It's their extraordinary day and everybody sorts to influence one's big day.
Now, are you worried about from where to take your wedding dress? Well, here is your answer. Rose Tuxedo has been serving wedding outfits for over 35 years and we help everyone look their best on their special day. Even if you want anything on the same day, we can do it for you. So, have a look at the following ideas:
Show some skin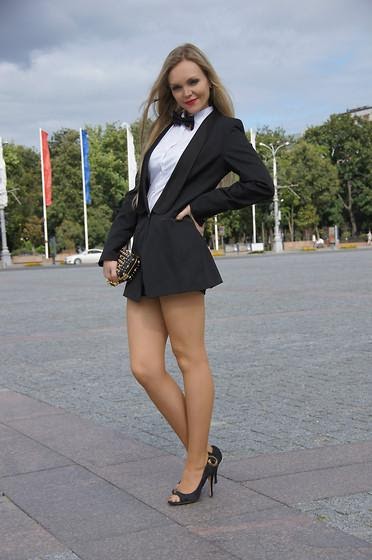 With the sun out, you might not have any desire to wear a hefty, full-length dress to your wedding. Attempt a short or tea-length dress. They're easy to wear, very complimenting, and totally season-suitable. You'll look stunning and be just about as calm and cucumber throughout the day. At Rose Tuxedo we help you rent woman tux and make your special day memorable with our flawless dress. We have been providing tuxedos to women and they really rock in them.
Pick Colourful bow ties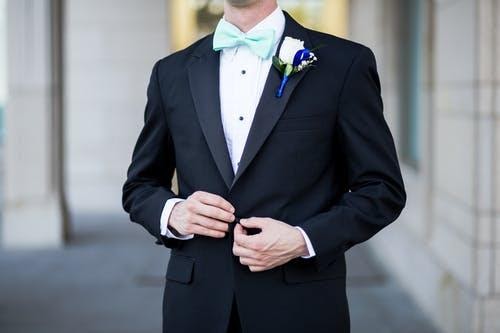 Although a great deal of grooms decide to wear dark suits and bow ties, however lighter and more brilliant colours like cream, green, yellow and duck egg blue can look very smart and are far and away superior fit to the summer wedding. At Rose Tuxedo, we provide you with wedding suits, vests, bow or neck ties in all colours. Whether it is blue frost, golden guava, yellow, beige or any other colour, there is no need to worry. We provide your best colours to make sure you look smart and classy.
Match Shoes to Tuxedo
Wedding shoes play an important role on the wedding day. Your shoes need to be as awesome as your tuxedo. Rose tuxedo have all the latest styles and trends of wedding shoes at Rose Tuxedo in popular brands like Barclay and Frederico Leone in very classy colours such as black, brown and white. We carry a variety of styles like brown matte lace, ivory lace, cap toes and even neon shade. We assure you to provide best quality, mirror-like finish, waterproof leather with flexible texture.
Rock with Rose Tuxedo
We are one of the largest designer suits and tux rentals. Rose Tuxedo provides thousands of tuxedo and suit rentals in affordable prices. We try to provide you sample for every item so you can touch it, feel it and see it before you rent. Get suits and tuxedo in all colours and sizes of best quality. We sanitize everything daily as safety matters a lot to us. We work hard to make sure you look good.