It's that time of the year and despite (or because of) the coronavirus, lots of couples are tying the knots. Some even twice. As a wedding attendee, how are you planning to grace these occasions for family and friends? Do you have the tuxedos and suits in your closet to add the necessary color to the wedding party?
Let's talk about it and suggest the fastest route to the most dashing appearance that you can pull off.
Summer Wedding 2021 Fashion for Men
It doesn't have to be a nightmare to get dressed for a summer wedding. On the contrary, it should be fun.
When deciding what to wear for an outdoor summer wedding. You have to know where the wedding is going to be. It's not the same. If you live in the mountains or on the beach. Even both locations are fit for a summer wedding, it doesn't mean you were the same thing, just saying.
Another thing to take into account when you're looking for a tux is comfort. That does not mean you should be jeans and a leather jacket because that the only thing you're comfortable in with that said every situation has its limits.
That applies to ladies as well don't think you can show up in the sexiest heel. A lady tux can be more appropriate.
Wherever your summer wedding is held, consult a professional tux rental and ask for the proper dress code for the environment.
It's ok to wear something different with moderation keep that in mind before jumping into something you can regret.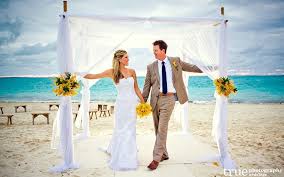 Summer wedding format
All of those who can't stand formalities. Convince the bride preferably to change the time of her summer wedding for daytime.
"Why?" you ask.
Daytime summer wedding tends to be less formal than night time summer weddings. It's also good to have flexibility in your dress code regardless of the occasion. Once you know what you're getting into weighing your option. Professionals can help you find the right material and style of the tux .
You might be able to get away with wearing shorts if it's a beach wedding. Better you know what allowed but remember the keynote to make is the time. If it's a daytime summer wedding, then you're in luck.
Summer Wedding Colors
An added plus of summer weddings that it's the best time of the year to experiment with bright colors. There are colorful tuxedos if you really like to be different. Ladies, experiment with your colors. It's the best time to try something new. Make sure you make the proper adjustments if decide to go that route. The beauty of a summer wedding is the beautiful color you get to wear.
Most people don't like to experiment with bright colors. I can assure you for summer weddings it considers proper. If you never were purple, try it, you never know. Colors on the brighter side are what summer weddings are all about.
Rose Tuxedos AZ is the option for your outdoor summer wedding. Whatever your style or preference, our professional will make sure you get what you're looking for. It's good to know that professionals will make an alteration to custom fit the tuxedo. The goal here is to enjoy yourself and celebrate the occasion. It's not every day that you get invited to a summer wedding.