On a big day, all eyes will be on the spouse's dress, however, the groom should still prepare himself specially. Whereas in most traditional weddings, the groom and his allies all wear similar wedding outfits.
But we believe that the groom's wedding outfit should look more special and unique from his allies. Because it's necessary to help guests to recognize the special guy.
For stylish grooms, it's all about the more distinct details—the rare things that make them apart whatever it's a contrast waistcoat, a rare colored tie, or a bow tie. These lads deserve to feel distinctive too and they can make their mark on the Big Day too with their formal wear.
One of the most frequent questions for couples wishing wedding suits is, "What are simple but unique ways for grooms to stand out from the crowd?" Sure it's a meaningful question! Because it's clear who the spouse is, but for the groom, it's challenging to stand out in a crowd of suits , that's why a few detailed changes can make a vast difference. Here're our top 5 tips & ways on how the groom can make his mark on his Big Day.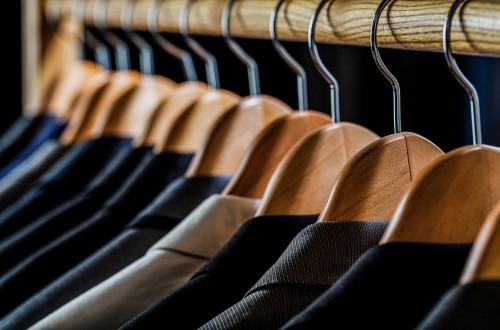 Different suits or tuxes are one of the popular modern wedding trends when it is about giving the groom a unique look than the rest of the allies. Because for a wedding suit, there are no fixed rules that force you to have perfectly matched the rest of your allies. In fact, you have to dress in a tuxedo or patterned suit, while your allies dress in plain suits. This is only a most suitable idea for the groom to differ from the rest of the groomsmen in the Big Day Celebrations.
Wear a contrasting coat: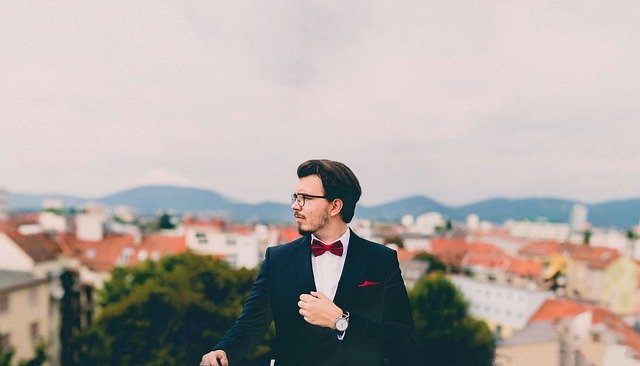 Choosing a contrasting coat for the groom to set him apart from groomsmen is one of our top favorite ways. It will make you create a dynamic look with minor changes in pattern or color, that will instantly reveal to your celebrants you're the special one.
It is finest to go for a plain color that doesn't collide with your own. Such as, consider the groom in traditional Black with his allies in Grey. However, if you're looking for something trendy and a little more unique, give priority to a white dinner jacket, and set your allies in traditional black tuxedos. (and can be vice versa)
Pick a different tie & pocket square: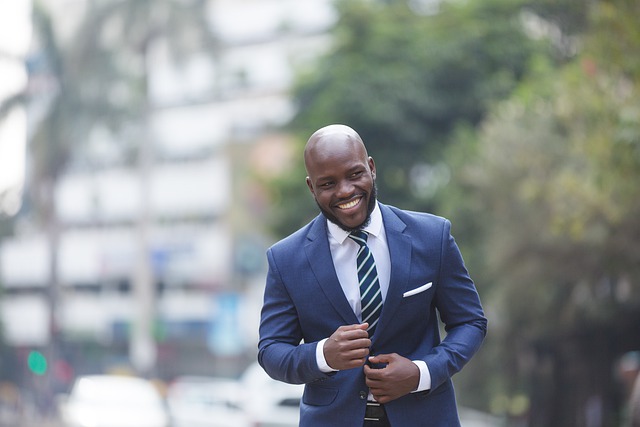 The most modern way for a groom to make the mark is to pick a classic white tie and pocket square while his allies in black tie and pocket square. This is definitely a straightforward way for your groom to look special.
In the modern fashion-forward world, both long neckties and bow ties are unique options to choose from. Let your allies wear a long necktie or bow tie and you wear the alternative! Also, there are several alternatives as far as the layering pieces beneath your groom's tux hence this would be another unique and simple idea to ease your groom stand out from the rest of the guys in your Big Day.
Embrace the Little Details: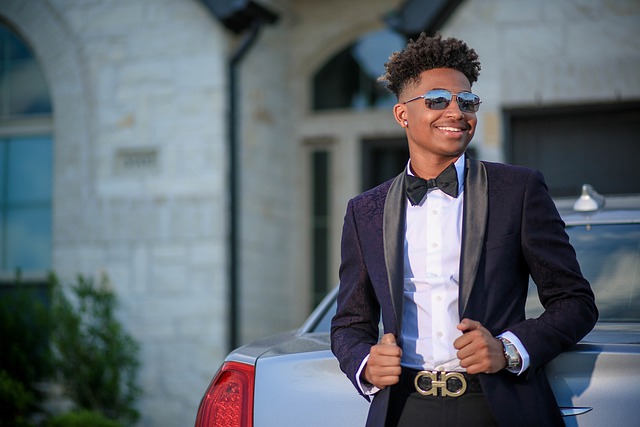 Another quiet but efficient way to say 'I'm the groom' is with your buttonhole or accessories. Make sure your allies wear a buttonhole in individual colors so you can make your mark on your wedding day by wearing something different or in white to match the bride. Or if you fancy some dapper accessories, like a watch, lapel pin, or tie bar. Braces are also an impressive addition to your wedding suit and can serve as an alternative evening look when worn with just a shirt, pants, and a bow tie.
Wear different shoes: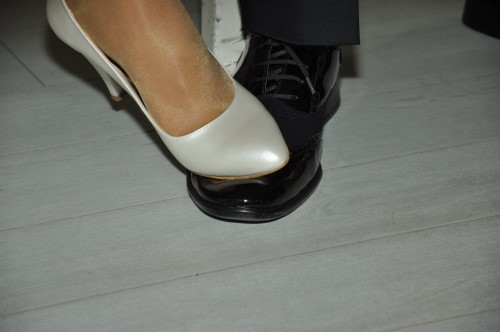 Last but quite effective idea, you can hit it up a notch with your footwear by picking a trend or color that differs from your allies. In modern wedding trends, black shoes have given way to other formal colors such as navy, brown leather, and oxblood. Luckily, this is a superb chance to spot something that matches your personal style and could perfectly transform your look on your wedding day. Rose Tuxedo in Phoenix Arizona has 3 locations to suit you. Call us any time or come on  (www.rosetuxedo.com) 602 957-0089 Stay safe and have a great summer. Summer Tuxedo and suit rentals all summer