We get it, as much fun summer might be, it can also get a bit too much sometimes, because there are a lot of events we need to take part in. And this is without mentioning the fact that everyone needs to dress up. Men need to wear tuxedos and gals need to wear pretty little dresses. They also need to wear shoes that are neither pretty nor comfortable. However, these events are incredibly important, if not for you personally, then for someone in the family or for close friends. That is exactly why you need to look as sharp as possible. After all, you wouldn't want to be the one responsible for ruining all the pictures because your inappropriate attire.
Of course, there are always two sides to every dilemma. On the one hand, you need and you also want to look as good as possible. After all, it is an important event and you need to make a great impression. On the other hand, you are terrified of having to wear another tuxedo. And you are desperately seeking a solution that will keep you both good looking and comfortable.
We are here to offer you the perfect solution
Well, the great news is that you have come to the right place. Despite its name, Rose Tuxedo is able to provide its customers with some much needed alternatives for tuxedos. We perfectly understand that you should attend every formal summer event in a tuxedo. However, that does not also mean that you can't mix things up a bit. After all, unless it's your wedding (because, let's be honest, most formal summer events we are referring to here are weddings) you are allowed to wear anything your heart desires. And if it just so happens to be your wedding, you too can wear whatever your heart desires. But only after the bride to be or groom to be gives you a green light. You can consider this a first step in getting used to the married life.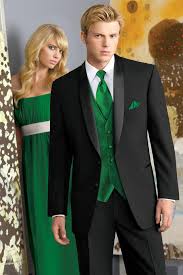 Now leaving all jokes aside the most important thing that you need to take from this is the fact that Rose Tuxedo can help you mix things up when it comes to men's formal wear. All you need to do is come by one of our stores and we will make sure to find something that suits you and is to your liking. We have a very wide range of tuxedos and suits you can choose from. More than that, we have countless styles available and we can guarantee that we will find suits and tuxedos that will fit you perfectly.
More than that, our prices are incredibly affordable. We guarantee that you will not be able to find cheaper suits or tuxedos anywhere in the area. All you need to do is give us a call or come by one of our stores.