Men's formal Wear Trade Shows
If you've ever desired a more interesting, hands-on way to get the word out about your business, a business trade show just might be the outlet you're looking for. Business trade shows. bring vendors and retailers together from all over to share useful information concerning your industry, which provides an exciting opportunity to introduce your brand or service, meet other vendors, and learn about innovative new ideas, products and happenings in your field. And, they can be loads of fun! Tuxedo rental videos, how to rent a Tuxedo , what to look for in the Formal Wear styles.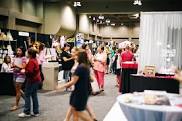 On July 30th, 2016 the Men's Formal Wear business-IFA Internation Formalwear Association- appearing Rose Tuxedo, will be hosting a business trade show in Las Vegas, featuring the latest and greatest in men's formal wear, that business owners won't want to miss! Attendees will be provided with a host of valuable information, including the latest trends, styles, colors and patterns in men's formal wear and more, that can be used to help take your business to the next level.
Get Up-To-Date Information on the Latest Trends
This is a great opportunity to learn what's trending, what's not and what your business needs to do or have as of current in order to remain relevant. You will gain exposure to the latest products, trends and resources as well as valuable information concerning your business.
Build Your Network
Meet other vendors and retailers with whom you can generate leads and form strategic alliances and maybe even potential customers. Gather business cards, and utilize all other resources provided to you during the show to generate a list of contacts and increase your business opportunities.
Get Immediate Answers
Business trade shows. allow instant communication and easy access to a number of different outlets, which provides great exposure for both retailers and vendors. If you'd like, use this opportunity to get immediate answers from retailers or vendors. Make great buys on Designer Tuxedos and all the new Men's Formal Wear Vest. Rent a Tux seminars have lots to share, how to close the deal and more.
Attend Exclusive Educational Seminars
As an attendee, you will have the opportunity to take part in trade-show-only seminars. You will learn valuable insight into how to treat customers and get new business, gain exposure to new people, learn new perspectives for your business and more. Becoming educated on your industry helps you better support your customers, so be sure to utilize all resources that the trade show has to offer.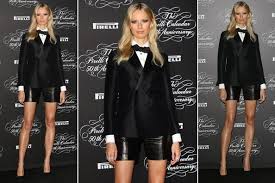 About Rose Tuxedo
Rose Tuxedo has been a proud supporter of the Men's Formal Wear business-IFA Internation Formalwear Association business trade show. for over 30 years, and utilize all the latest styles and trends in our own practice. For more information on the trade show, please feel free to contact us. Or, if you are a customer in need of a fine tuxedo, be sure to stop by our website where you will find a full array of tuxedos including wedding tuxedos, women tuxedos, slim fit tuxedos , shirts and ties and more. When you looking for the latest styles, colors and formal wear trends Rose Tuxedo Phoenix AZ will always be up to date on all the latest Designer Tuxedo and Suit rentals. For Weddings, Prom 2017 and Quinceaneras. You can even learn about Female Tuxedo rentals which have become very popular. Tuxedo rentals in 85016