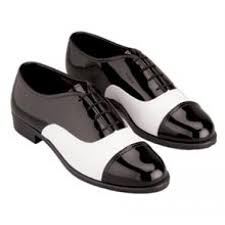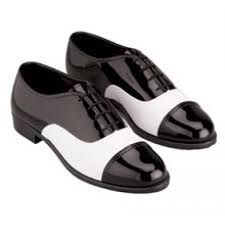 Step out in style with the right men's shoes
Everyone dreams of wearing the perfect ensemble for life's biggest occasions. Men who have the best looking date on their arm know the importance of stepping out in style. Nothing beats patent leather shoes for formal events like when wearing a tuxedo . Girls always want to look their best for proms, weddings and other formal occasions and men do too. That's why it is important to spend time looking for the right shoes to go with that classy tux. Shiny patent leather can be the best way to go for tuxedo shoes.
Make no mistake. We aren't talking about pairing a good looking pair of glossy shoes with Grandpa's tired old wedding tux. Let that one stay hidden away in the attic. There are many more choices for men now than the classic black and white. Sleek grey suits with vests that match your girl's outfit are popular choices right now. Navy sport coats paired with matching pants and a colorful tie make a bold statement. Of course, there is nothing wrong with opting for the timeless black and white tuxedo. Patent leather shoes go with all of these choices and more.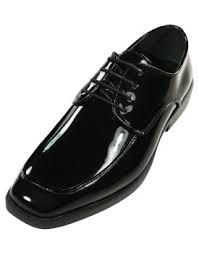 Whether you wear a Perry Ellis or Raffinatti tuxedo or a Zoot Suit, the most important thing about men's formalwear is that it matches your personality and your personal style. Anything else will make you feel awkward at a time when you want to be on top of your game. When you look good, you feel good. It really is as simple as that.
Patent leather shoes for formal events like when wearing a tuxedo pair well with any suit. They are comfortable enough for dancing the night away and are the right touch for even the most formal occasions. Even better is that they come in all sizes and price ranges.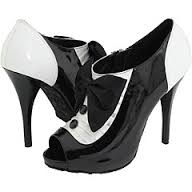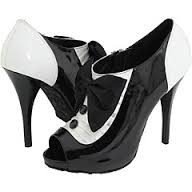 There are many popular styles to choose from that look great with formal wear. Men often think of classic black when thinking of patent leather, but shoes change with the time. Colors today include black, white, ivory, brown or even other colors. They are available in slip-on styles as well as lace up. You can find the tuxedo shoes in wide or narrow widths, cap toes or square toes, wing tips and many other styles.
The process of selecting the right tuxedo or suit can be challenging. Friendly and knowledgeable staff can help you look and feel your best. After all, it's your special day. Why not get your Tuxedo at Rose Tuxedo and the latest style in men's formal wear shoes? We carry over 5 different men style formal shoes in our tuxedo rental shops. We also sell used formal wear shoes and we are a female tuxedo shop with some Girl tuxedo stuff. Our tuxedo rental prices are the cheapest in town. Happy Fall to all.