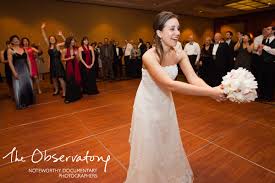 Pumpkin Spice is in the air, so it must mean Fall is nearly here! We still have a couple weeks left of Summer, so get those last minute Summer celebrations out of the way, because Autumn is fast approaching. Today we'll talk a little about why you should choose to have your wedding this Fall, instead of pushing it until Winter, or throwing something together last minute before Fall is in full swing.
Colors: Reds, oranges, browns, and yellows are great looks for nearly everyone. Yes, the leaves don't change a whole lot here in Arizona, but we can still bring that classic Autumn look, right? Deep, rich colors paired with bold patterns (paisley, floral, lace, etc) will make your wedding decorations pop! Besides, gourds and pumpkins are everywhere right now, so you may be able to find some good prices on cheap décor.
Outdoor: The temperature is dropping slightly, so some outdoor venues will be great options for a ceremony. Most venues drop in price in the Fall and Winter, so take advantage of that. Opt for an outdoor wedding before the sun sets for a cool evening affair.
Stars: Since the sun sets a little earlier this time of year, maybe a Fall wedding is a great chance to get married under a beautiful sky full of stars! The night sky will compliment any black tuxedo and white wedding gown perfectly.
Comfort: Since the temperature is a little lower this time of year, your guests and wedding party won't be as uncomfortable in full suits or tuxedos and long dresses, so you have more attire options and less grumpy groomsmen .

Slim fit is not for everybody, different shapes don't look great

Pre-Holiday: Get this started before everyone spends all of their money on Christmas gifts and Thanksgiving travels! Summer vacations are over, and more guests may be willing to travel to a destination wedding (since tickets may be cheaper for flights!) or they may spend a little more on your wedding gift (Wink! Wink! Nudge! Nudge!) if they don't have other gift-giving and money-spending events.
We are here for all of your suit, tuxedo , and other formal wear needs. Rose Tuxedo offers rentals and purchases of the best men's formal wear around, so don't hesitate. Act now and get back to planning that beautiful wedding of yours. Tell your friends, tell your guests, tell your family about Rose Tuxedo.