Tuxedo rental Special for Prom, Wedding tuxedos, Quinceaneras and single orders.
Groom's Tux Free with 5 Paid rentals.
take a screen shot and bring this in for more savings.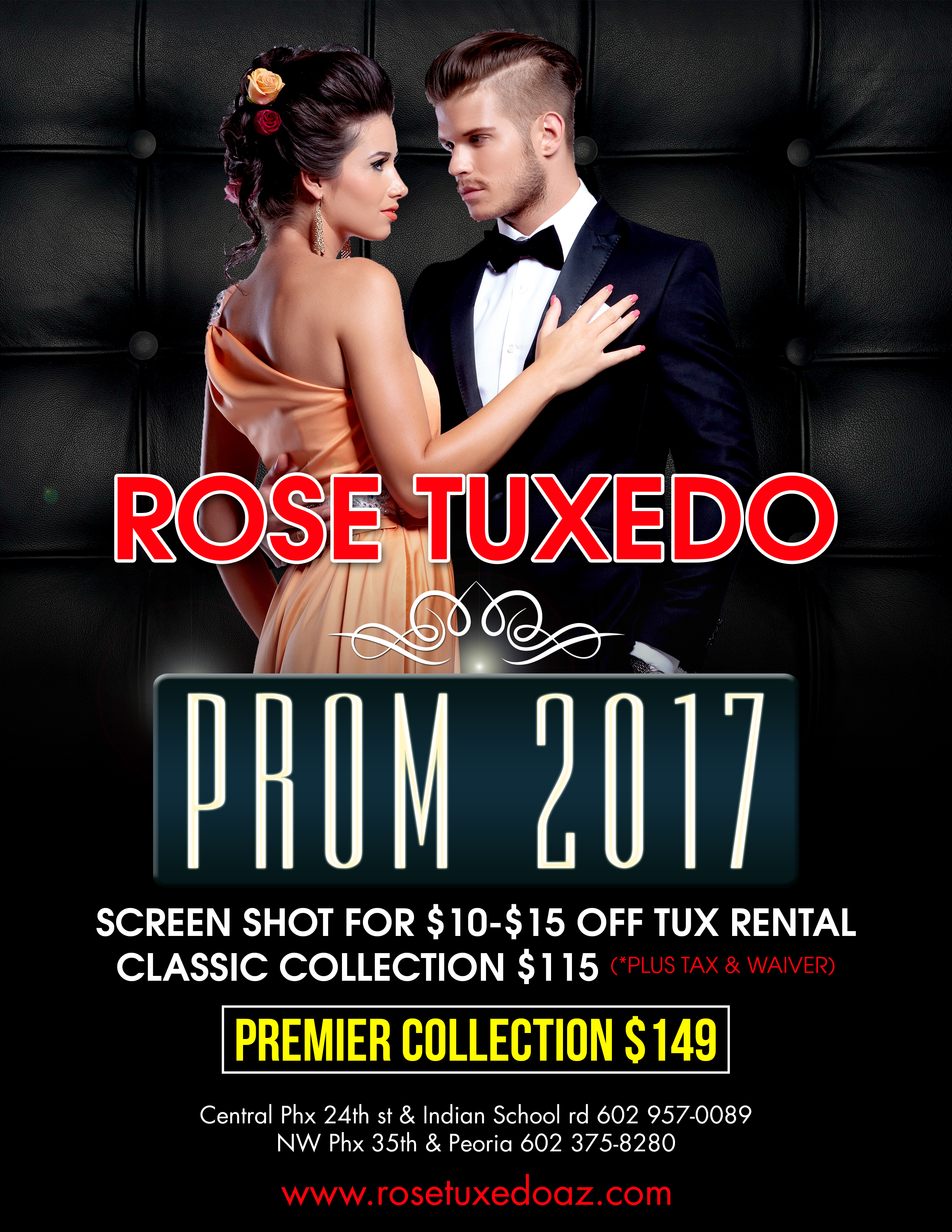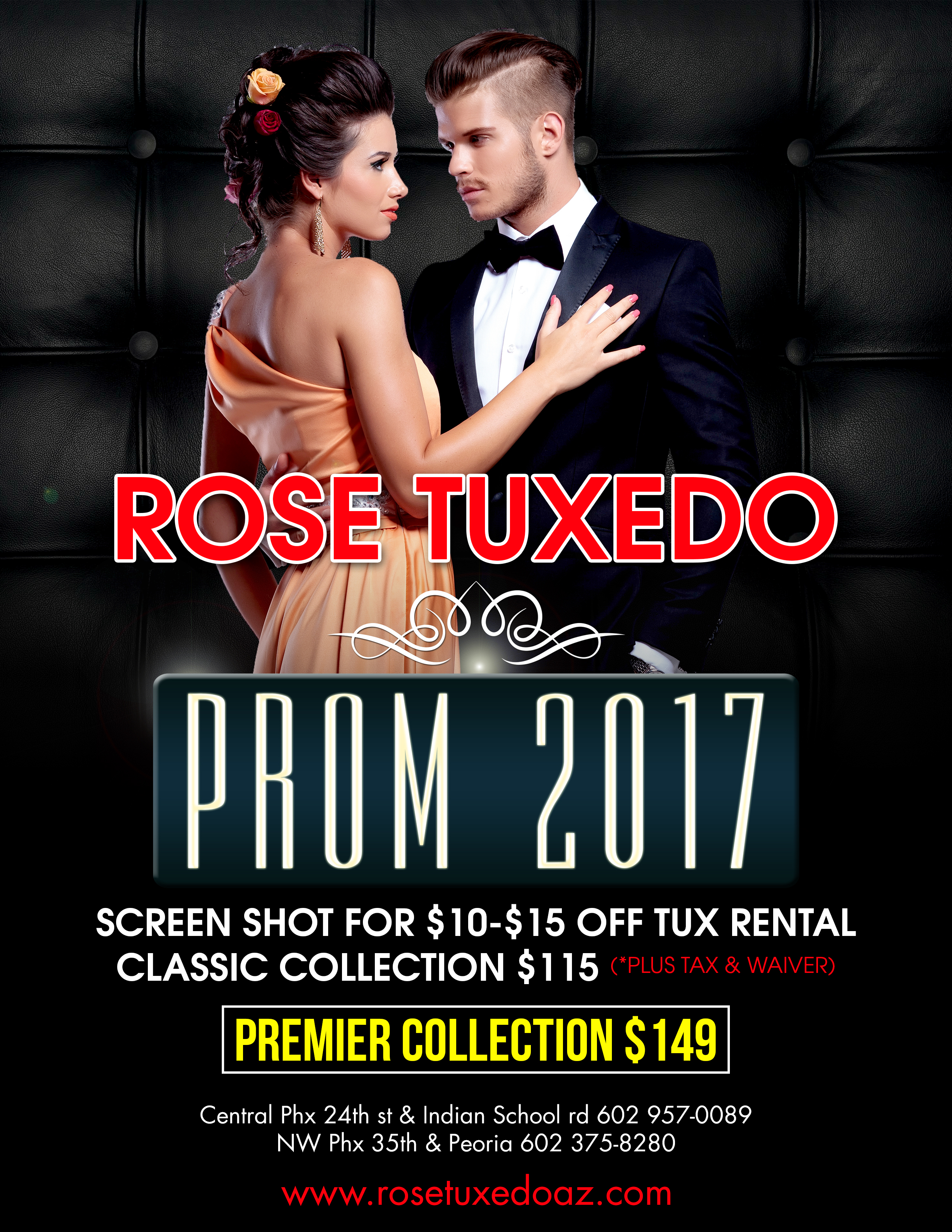 Vest/Pant only Outfits $49.95. Over 50 different designer Tuxedo's in-stock.
 ($79.95 Black basic style, black vest/tie, shoes and colored vest not included)
ANY TUX $99 BUCKS for our Classic collection Tuxedo Rentals 15 complete styles with 1000's of colored vest and tie's to choose from, plus tax & waiver.


We have daily tuxedo specials so check out our blog page. Rose Tuxedo has designer tuxedos in stock for every occasion. Quinceanera Chambelan suits, Promotion and Summer and Fall Wedding tuxedos.
We have outfits for wedding tuxedos best prices guaranteed.
The tuxedo's below are just of the few our latest and hottest Designer Tuxedo rentals you get a choice of in our Classic Collection 10 styles $99.95.
Arizona's largest tuxedo vest collection in the state! come on down.

Call Now Button