Tuxedos and men fashion are like 5 and 6; one can't be talked about without mentioning the other. Just as much as you can't mention James Bond and not think about his tuxedos . Another word for "dapper" is almost " tuxedo ".
If you have some dough and you went to Las Vegas to blow it all away, you will dress in a tuxedo . Dressed in a tuxedo, you will look respectable and ready to dominate the poker table.
For homecoming dance or a dinner night, men love to dress in tuxedos.
Prom nights are coloured with high school boys wearing tuxedos of different colors in order to look razor sharp and dapper for their dates. This is a night they always want to remember and it's best to look best for a one-time event.
Wedding day tuxedos
Speaking of one-time events, what about that special day? Your wedding day. The day when a man and woman choose to stay together forever in love. The man always appears, looking his best in a tuxedo. Why should it be a tuxedo? Women have a lot of options of dresses for these events but men have just one – a tuxedo. There's certainly something about a tuxedo.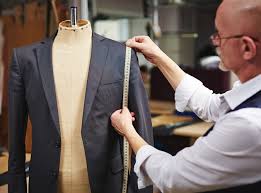 Tuxedos make you more attractive. Way more attractive
Women are attracted to men in tuxedos. Tuxedos do a lot for a man including bringing out his manliness. The shoulders of the tuxedo are designed to make his shoulders appear broader and thicker. This makes the man look strong. Some suits have shiny lapels, to bring attention to his strong chest and warm heart. Most women can't resist swooning over men in tuxedos (James Bond is an evidence). For a man to capture the attention of the women folk and boost his appeal, he should wear a fitting tuxedo. With numerous body types out there, it's a really difficult task to find the right one for you. That's why if you live in or around Phoenix, you're in luck. Rose tuxedos has been in the business of suiting the valley for over 25years. As a result, we own the largest collection of tuxedos in Phoenix.