Are you or someone you know planning to get married in Spring wedding 2018? Or do you just like keeping up with bridal trends? Regardless, there are some breathtaking new bridal trends about to hit the scene in Spring of 2018.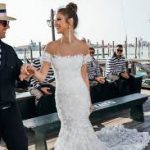 Fun Dessert Tables
This trend has been quickly growing in the world of wedding trends. Brides and grooms are opting out of the traditional cake table for more extravagant dessert tables including, but not limited to, donut walls, cookie and milk bars, and more.
So what's the hype with these trendy dessert tables? For starters, they allow the bride and groom to customize the guests' dessert experience to their liking. Additionally, they provide fun interactive options for guests of all ages.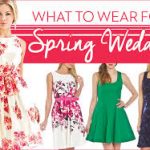 More Flora and Fauna than Ever Before
Plants and flowers have taken over wedding trends in the last few months. A lot of brides are choosing to go for an earthy feel by incorporating all types of plants and flowers into their decor.
Other brides are choosing to accent with flowers and greenery instead of incorporating it into the entire wedding. An idea for an accent piece is a hanging floral installation perhaps over the main dining table. No matter how much greenery or flowers you choose to incorporate into your wedding, it will be sure to bring life to the event.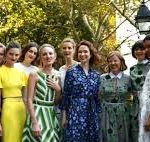 Choose Your Favorite Food
What is your all-time favorite food? Is it traditional wedding food? If not, no need to worry because young couples are choosing more and more often to opt for their favorite foods to serve at the wedding as opposed to a traditional three-course meal.
Whether your favorite food is pizza or food from food trucks, feel free to incorporate it into your wedding day! Brides magazine predicts that alternative options such as Japenese or Mexican food will be on trend for Spring of 2018.
Consider Trending Colors
The top three trending wedding color combinations for Spring of 2018 are dusty rose and green, lavender and lilac, and dusty blue and deep red according to elegantweddinginvites.com.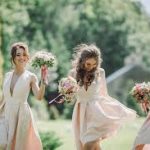 It is important to set a color scheme for your wedding and stick to it so that you have a cohesive look throughout the ceremony and reception. It is also important to remember your color scheme when picking out your wedding party outfits.
When picking out bridesmaids dresses, you can potentially use one of the colors in your color scheme. However, when picking out tuxes you generally have to stick to a more neutral color scheme.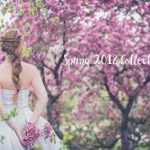 Once you have your color scheme picked out, go to a store in your area that rents tuxedos and see what colors they have to offer. Bring along swatches of the colors you have picked out so you can hold them up to the tuxedo fabrics. This is sure to make the process easier than if you had not picked out your colors yet! Also, remember to accent with ties and/or pocket squares! Rose Tuxedo has your Men's Formal Wear in Arizona