Women Tuxedo Rentals fashion
When many people see the word
Tuxedo
, they only think about men suits. However, this is not always the case.
Tuxedos
are not exclusively made for men. If you have a fashion sense, you have most probably noticed that since 2011, women are rocking suits and looking great in them. Women
tuxedos
are the latest invention in women fashion.
Women tuxedo
rentals are also available to make sure that women access these clothes easily. Not all Men's formal Wear shops will have Women's tuxedos or
lady suits
, but we do and others should and will.
When a man is wearing a
tuxedo
, they look like gentlemen and business like. Women who wear this type of clothes also look formal, modern and very cute. For example, a woman dressed in a bowtie, a white shirt, and a black jacket looks very nice and looks unique from the pretty pink girls. When wearing a silky sleeveless white shirt and black bloomers on, a girl will also look fashionable and chic. When the same girl wears a
black tie
and black high waist suit pants with an ivory skirt, she looks very modern and sexy too. These tuxedos feature excellent designs, and they are tailored to give the modern woman a unique look.

Many celebrities in the recent times put on tuxedos in various styles to have a new look. Ralph Lauren, one of the big names in the fashion industry has rocked different suits, and most of the time, she looks great in them. These cloths are not only unique: they give a woman the modern look everyone wants to see.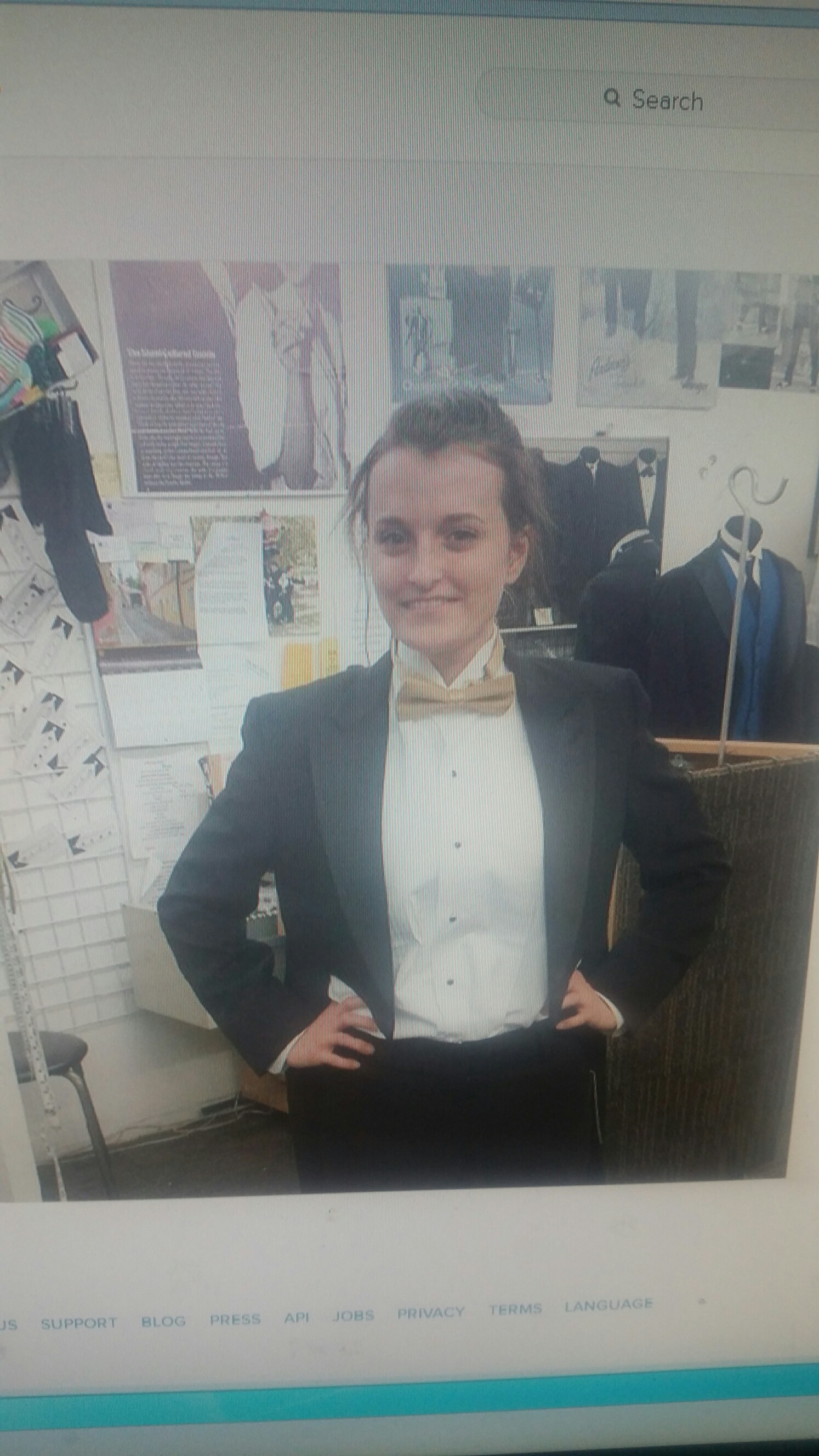 Rose Tuxedo is a store where women can get their tuxedos. The company has been operating for over three decades, and they have the expertise needed in fashion. Rose Tuxedo offers
women tuxedo
rentals at a very affordable rate. Most suits in the market are designed for men. However, Rose Tuxedo takes these tuxedos and modifies them to look great on women. Buying these tuxedos for a special occasion might be a very expensive affair for many women, and that is why the company has decided to make every woman's dream come true by renting the tuxedos. The women you see in these pictures on this tuxedo blog are real lady customers at Rose Tuxedo. We have girls tuxedo rentals and can help make you look good also. Women Suit rentals are also very popular have a look at our women's tuxedo page
Rose Tuxedos was started thirty years ago, and it has managed to open three stores in different places. The three stores are located in Phoenix and Mesa Z area. The company is owned by a female who understands the fashion needs of the women. The family operated business wants to make sure that women get tuxedos for all the occasions. Rose Tuxedos has the best tuxedos for weddings or any other events, and the clothes are for both men and females. Call us if you have more questions about ladies tuxedos or lady suit rentals. This is what we do and we love the ladies fashion. 602 957-0089 Rose Tuxedo 85016 and Rose Tuxedo 85029women tuxedo