A traditional black tuxedo isn't exactly the first thing that comes to mind when you think about Halloween costumes, is it? That's a stroke in your favor as, with enough creativity, resourcefulness, and work, you're likely to have a truly unique costume among your peers (such prestige will be good for only a year after, though; your envious friends will crowd the idea).
But the idea is not that finite. Possessing surprising versatility obvious to those with creativity and vision, there is an abundance of designs (or fictional characters' wardrobes, if you want to get technical) that embody the spirit of Halloween – and make you look good wearing them! Whether you want to dress as a fictional character or an idea (yes, that's possible), or if you're more into funny costumes, these tuxedo-inspired looks are sure to win first prize on Halloween night!
1. James Bond – The Villain on the Good Side
He's been tricked out in tuxedos and black ties in so many of his movies that it's easy to forget that Bond's signature look is, well, a little villainous. There are plenty of ways to pay homage to 007 while using your own sense of style – you don't have to choose a traditional tuxedo. Instead, try pairing up an elegant tuxedo jacket with a pair of dark jeans or dress pants for an outfit that doesn't scream costume party. A pair of leather shoes will make you feel like you stepped off screen and into real life as James Bond himself!
You can also go with something more subtle by wearing a simple bow tie with your everyday clothes. It might not be flashy but it will still make people think about how much classier you looked than everyone else at whatever event you attend!
2. Business Devil
If you're looking for something simple, throw on a pair of black pants and a white shirt. Paint your face red and put on your horn-rimmed glasses. You're now ready to take over the world! Or at least get people into business meetings.
3. Dracula's Got Your Number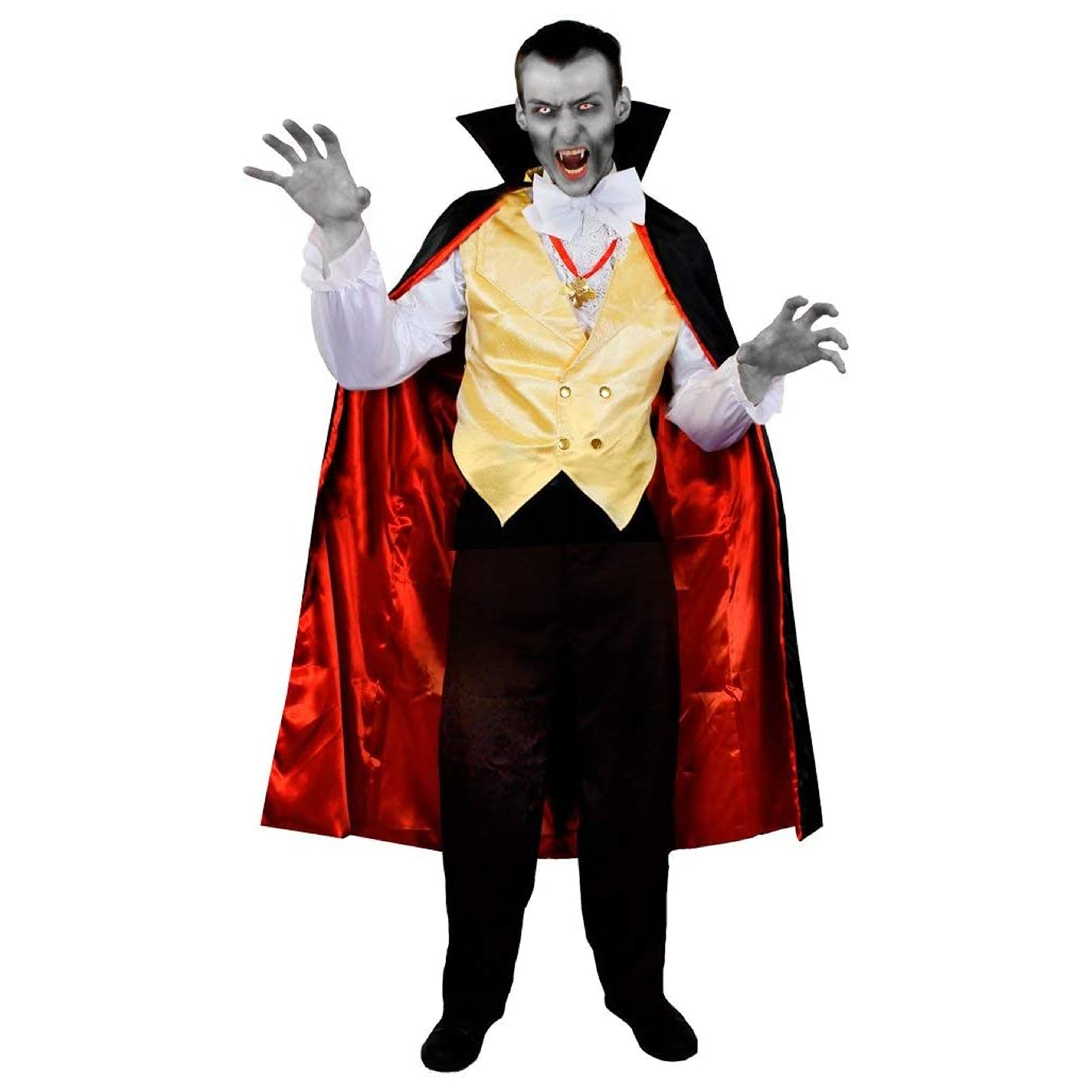 The classic vampire look is a fun costume idea, but with a few alterations it can become a whole new character. Dracula's attire usually comprises a long coat, gloves and cape – so try the Dracula look by incorporating tuxedo elements: add suspenders to your pants and use waistcoat buttons to fasten the coat over your chest. Wear a pair of black leather gloves (remember to remove your watch) and top off your costume with shiny shoes. If you have access to a full-length mirror, check out how dapper you look!
4. Bad Boy
This is not the only look where black actually looks great, but the color is most vital here. Simply pair a black suit with leather gloves, sunglasses, and an attitude problem – you'll be guaranteed to get plenty of candy!
5. Edward Scissorhands
This costume is especially fun to pull off if you have long hair. All you need is a plaid shirt, some red lipstick, eyeshadow, and a pair or two of scissors (to carry around, not to chop off your hair – although you can do that too if you're an extremist) to complete the transformation from regular Joe to creepy man-child living in suburbia!
6. John Wick – The Bogeyman's Bogeyman