Rose Tuxedo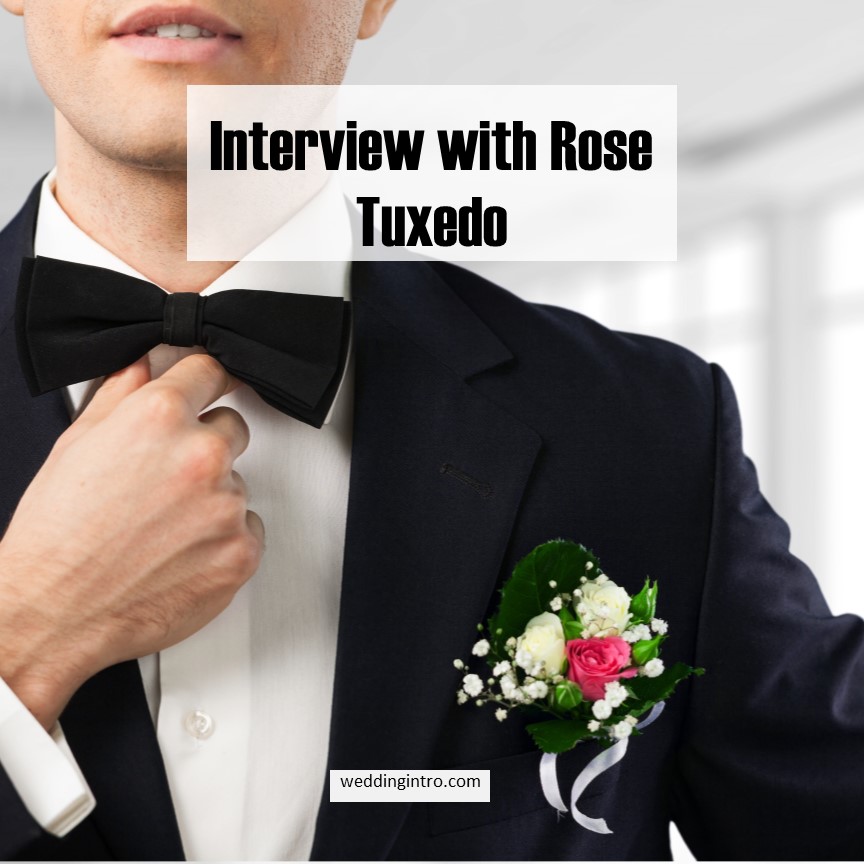 Interview with Rose Tuxedo
by Mark Wilcox
I talk with the fine folks at Rose Tuxedo.
How did you get started
My family came into this country from Italy, they landed in Windsor Canada and then made their way to Michigan. Naples Italy.
They opened up various businesses and one was a dry cleaners and that lead to also adding Tuxedo rentals .
My Uncle Mike the oldest brother ended up taking over the business from the family and siblings and opening up over 50 President Tuxedo in Michigan, Chicago and Ohio.
My father chased my mother to Phoenix AZ and got into the dry cleaning business as was and then became a developer but my mother loved the business
and took it over. Kids came along and we ended up with 4 locations and now only 3. We are family owned to this day and operated in the AZ area.
What are the trends you are seeing in wedding tuxes for 2016?
Trends for 2016 are similar to 2015, Grey tuxedos are hot and bow ties are deffinately back. Slim fit tuxedos and pants are very popular. Navy blue tux's is on the rise.
What is something you wish men knew about renting a tux?
I wish Men knew that renting a tux can be easy and fun is you understand it's a rental and not something you are purchasing.
Tuxedo shops do the best they can with every man's size out there but when you own something the tailor will make it fit really nice, perfect.
Is there anything a man can do to have a better looking tux?
What man can do to make themselves look better in a tux is knowing your body shape and being comfortable with it and letting professionals help you, not everyone looks great in a slim fit tuxedo, some tux styles are more flattering on different people, 2 button coast vs one button, shawl lapel vs Notch ect.
What's the funniest or craziest wedding story you have?
We've had some great stories over 30 plus years in business. So many come to mind right now. Mostly it's when the groom told us to put boxers on everyones order along with the tux pants and the Groomsmen wore the boxers to the wedding. I was there and it was great.
If you can show your humorous side during what some say is a serious moment then you know the future will be find. Who says what is right or wrong when it comes to style and tradition?
They had coats on and black socks and tux shoes just no pants. If you can get married on a beach in flip flops for a destination wedding then you can let it all hang out in a church I guess, maybe not.
Search Tuxedo rentals Arizona Have a look at the link below for more great blog's
http://www.weddingintro.com/blog/interview_with_rose_tuxedo.html